YSL Rouge Volupte Silky Sensual Radiant Lipstick - 11
November 28, 2011
I've recently started to love lipsticks and lip colour.. I've bought so many in the past couple weeks and can't wait to share them all with you. I've always felt that my natural lip colour is a little darker to begin with, so I've never had a real urge to seek out anything to add colour to my lips. Until now!

One of the most important characteristics in a lip product for me is the ability to hydrate and retain moisture in the lips. This is why I always choose to go with lip balms - I admit I am obsessed. But the packaging to some lipsticks is just so beautiful. I had heard some good things about YSL lipstick, and was sucked in by the gorgeous packaging.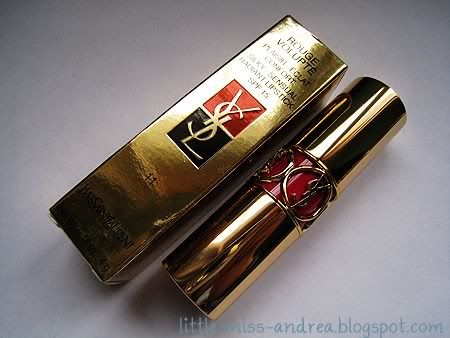 The lipstick tube is very sturdy, and a beautiful shade of gold. The exterior of the tube is branded, with the background the same colour as the shade of lipstick inside the tube.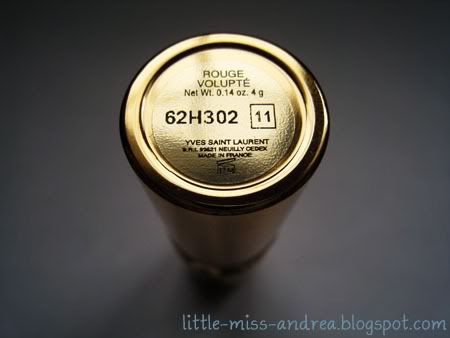 The best thing about the Yves Saint Laurent ROUGE VOLUPTÉ Silky Sensual Radiant Lipstick SPF 15 is the pigmentation. You will be so impressed! Just a little dab of colour will go a long, long way. The formula is creamy, long-wearing, and very moisturizing as well. The big bonus for me is the SPF for protection from the sun's damaging rays.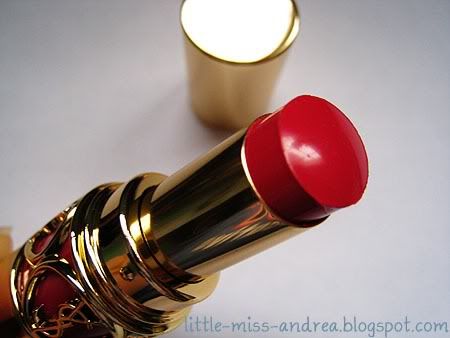 I picked out shade 11 (Rose Culte) on impulse. The bold, fuchsia shade caught my eye and I purchased it before actually even trying it out. Don't know if my impulsive purchases are a blessing or a curse - turns out this shade is VERY bright. So bright that I cannot glide it all the way across my lips. I will dab this lightly across my lips, and rub them together to distrubute the colour evenly, then finish with a high shine gloss on top. The blessing is that.. I use a very small amount of product each time, stretching out the lifetime of the product for me. Woohoo :)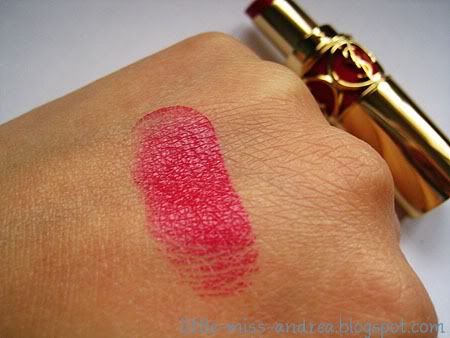 This particular shade is unavailable on the Sephora website, but you should be able to find it in your local store if they carry YSL.