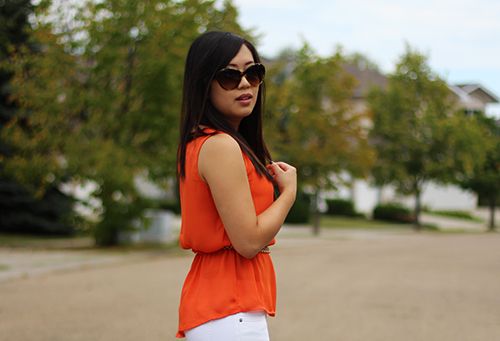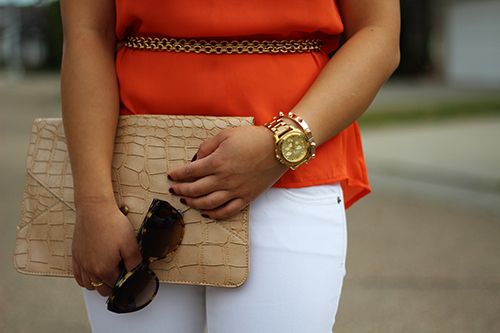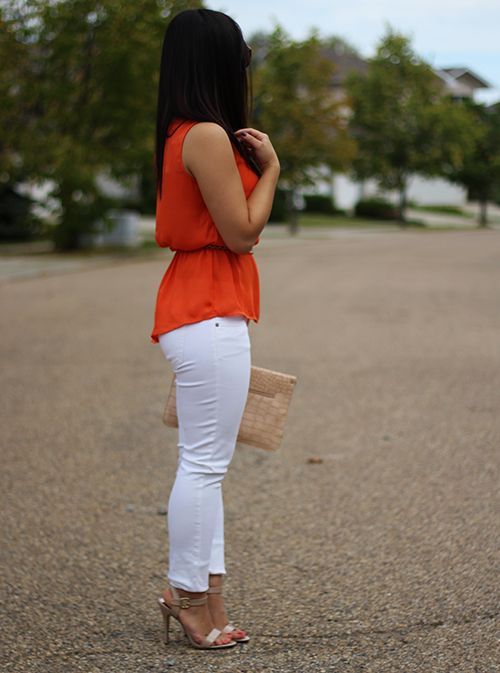 H&M Top | Old Navy Rockstar Jeans | Steve Madden Heels (similar) | Coach Sunglasses & Watch | F21 Bracelet
Clutch from HK | Coach Crossbody Strap as Belt
Summer is officially over. And Fall feels like it's coming to an end too with the snow that we just got over the weekend. I've been trending more towards warm hues like red, orange, and yellow, and fall appropriate shades like purple and olive. It's a shame that Fall is so short here in Edmonton...or I might end up saying it's my favourite season! Orange is becoming a new fall favourite for me...from clothing, to lipsticks and blushes. What's your favourite fall colour?
Oh, and good news - Canadian retailer
Dynamite
has now launched their online store.. free shipping, fab clothing, and good deals. Make sure to check them out!