I Want to be a #PBAmbassador
October 29, 2013
On Monday, one of the local start up companies in Edmonton released a huge announcement in preparation for their first birthday. And today I want to introduce you to that company, and it is one whose philosophy I truly believe in and want to support. Say hello to Poppy Barley.



I first heard of Poppy Barley last year when founders Kendall and Justine Barber announced that they were taking on this new project to make bespoke shoes. If you've followed this blog long enough, you might think I have lots of footwear. And I won't lie, I do, but that's because finding shoes that fit me well is a huge problem and many of my shoes don't fit my perfectly. I have to resort to other methods like using inserts or foot pads to make up for the extra space that is in my shoes so that I can walk around comfortably. When I find a pair of shoes that fits *just about* right, I'll buy it, and there's no turning back.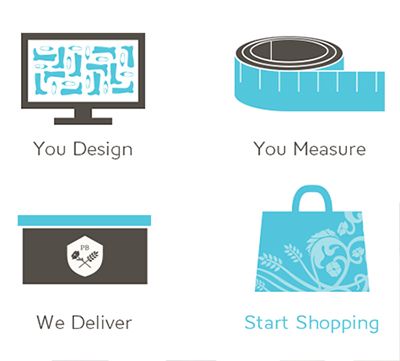 Being petite has its perks, but also has its downfalls. Learning about Poppy Barley and it's philosophy really appealed to me because I've always had a problem finding footwear that fits. I stand at 4'10" with very small feet - I can fit into size 2.5 children's shoes, and usually cannot walk wearing a women's size 5 shoe without it slipping off my heel. Hence why I get pretty excited when a shoe actually fits. With Poppy Barley, they have a streamlined system for designing and ordering your shoes. Design, measure, shop, and the shoes get delivered to you!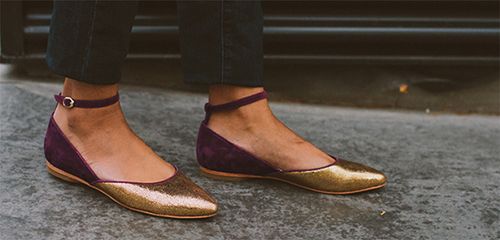 As a local start up company, Poppy Barley has really made some pretty big strides in the footwear industry. Their brand has made me realize it's not just us petite ladies that have problems finding shoes - whether you've got runner's calves, high arches, long legs, or narrow feet, there's always a potential fit issue. Aside from believing that everyone should have perfectly fitted shoes, Poppy Barley believes in total manufacturing transparency. That means that not only do you know where your shoes are being made, but how it's being made, and the conditions that employees work under.

So what exactly was this big announcement yesterday? In anticipation of their first birthday, Poppy Barley is looking to find six brand ambassadors to represent them as a company! How exciting is that? Poppy Barley is on a mission to revolutionize the footwear industry and I want to be a part of it. Having personally felt the struggles of finding the right shoe that fits, I want to spread the word and let other women know that their feet can be warm and snug inside a chic pair of custom made boots, or fun and free in a cute pair of fitted flats. The company is committed to finding comfortable, wearable, and fashion-forward shoes while providing employees with proper wages and safe working conditions - and that's something I think we all would want and can agree upon.
I'm all for supporting local, and I'd love to see this company grow and attain greater success than it has in the past year. Good luck to everyone else applying to be an ambassador - I applaud you for backing up a company that is headed by founders so passionate in all that they do.
*All pictures thanks to Poppy Barley