Happy Monday! Anyone else sad that the Winter Olympics are over? Last night I thought to myself... "what on earth am I going to do in class now?" Hah, I promise I'm actually an awesome student. But in all seriousness, I'm SO proud of the Canadian athletes and their performances at the games. There's no better time to show off Canadian pride!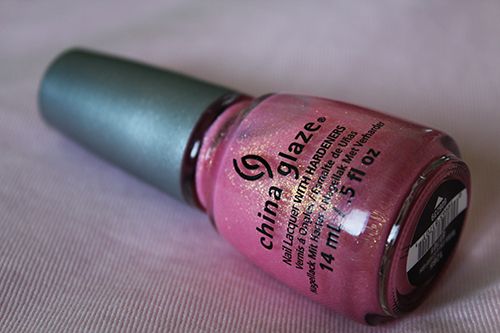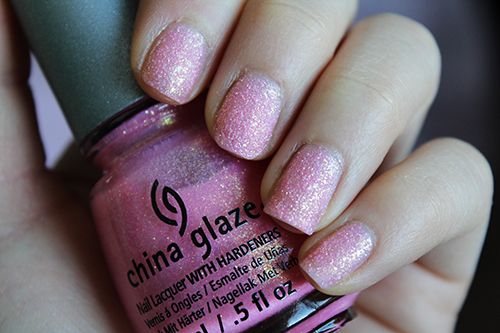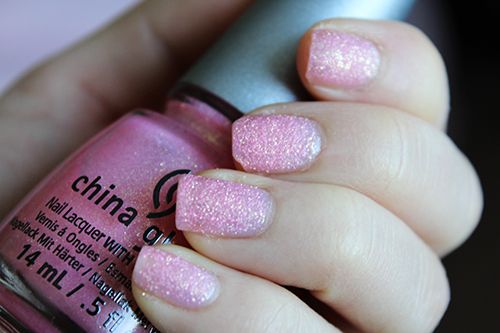 To kick off this week, I have one of the newest shades from China Glaze to share with you today. It made it's first appearance in my
Valentine's Day inspired mani
, but I wanted to show it off on its own. Wish on a Starfish is one of six shades from the China Glaze Sea Goddess collection for Spring 2014. I would categorize all six as pretty Spring shades, but what is unique about them is the fact that they are all textured polishes. This was something difficult for me to get used to as I love my nail polishes to dry smooth and flat.
To me, Wish on a Starfish is a pretty bubblegum pink base loaded with small gold glitter and a textured filler. After the application of two coats, the polish dries sparkly and attains a texture similar to that of sand. I thought that the addition of a top coat may reduce the textured effect, but it actually didn't change anything and felt like the polish just completely absorbed my top coat. It's a little strange to have a finished manicure feel bumpy and rough, but it allows for an ultra sparkly finish and a long lasting manicure. I got five full days of wear with two coats, and when the polish starts to chip you hardly notice it as the sparkles fill in the gaps. It will be a great colour for the upcoming warm-weather months and available via
Nail Polish Canada
if you're interested.
*Disclosure: This product was sent for consideration of a review.