Let's get personal. Ballet, or even dance in general has a very special place in my heart. My mother enrolled me in my first ballet class at the young age of 3, and through the ups and downs, I stuck with dance and grew to love it more and more until I was just about 19 years old. Throughout the years, I was enrolled in various classes - ballet, tap, jazz, lyrical, hip hop - man, I even taught hip hop for a while! But, above all, I enjoyed ballet the most. The form and grace of ballerinas was inspiring, and stepping into my first pair of pointe shoes was probably the highlight of my dance life.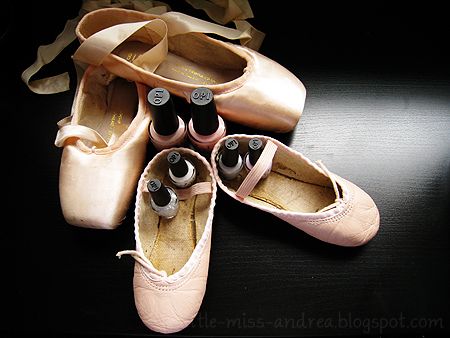 My very first and very last pair of ballet shoes
I do miss ballet from time to time, which is why I was so excited when I first heard that OPI was coming out with a collection featuring the New York City Ballet. And of course, I had to pick up every colour available in the collection!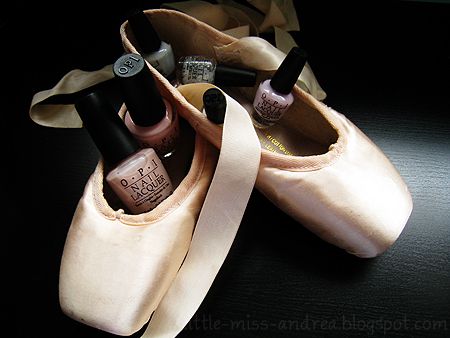 The NYC ballet collection is the soft shades range for this year, and while I have many similar shades, I had to have them all. Soft shades are appropriate for all occasions, whether it be in the workplace, or special events. I don't think you can ever own too many!
The first shade I chose to wear was You Callin' Me a Lyre? What's interesting about this particular collection is that they are all jelly polishes! So pretty.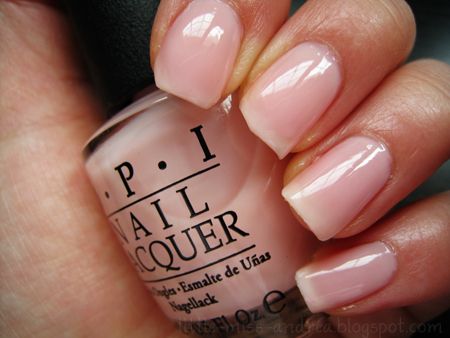 You Callin' Me a Lyre is a peachy pink shade, and due to the formula and nature of the shade it doesn't go fully opaque. I had a little bit of an issue with streakiness during application, but a total of three coats was necessary to smooth everything out.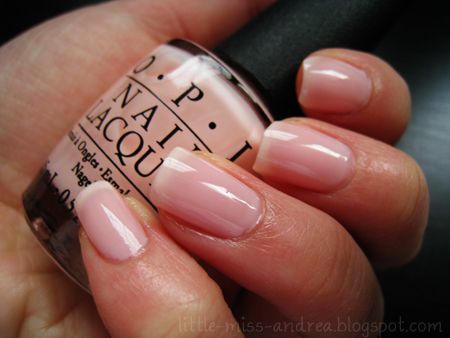 The formula was very nice to work with, and as stated before, it levelled itself out and became a nice uniform polish on my nails. The colour wore very well for about 4 days before signs of chipping appeared.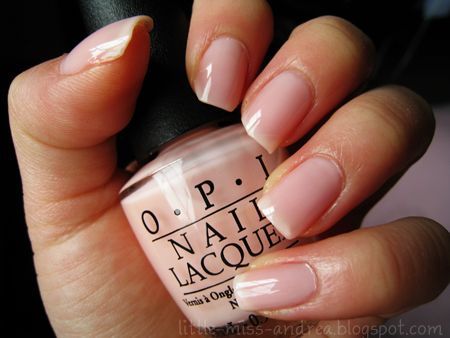 With the 5 soft shades this year comes a glitter topcoat called Pirouette My Whistle. The polish is full of fine silver glitter, and speckled with silver hexagonal glitter pieces.
The polish is relatively dense, so one coat is definitely enough for layering. It flows well onto the nail, and dries quite smoothly for being a glitter. Here I've worn Pirouette My Whistle over top of You Callin' Me a Lyre?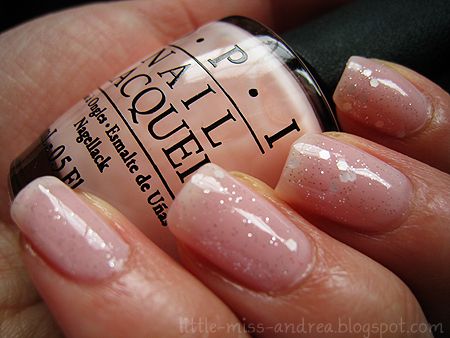 One of my favourite nail polish tricks is to wear a glitter coat over top of another polish. Glitter is notoriously difficult to remove, and because of that property, it makes your manicures last a lot longer. During the times when I have exams or just don't have time to change my polish regularly, I make sure to seal my manicure in with a glitter coat, so I don't have to worry about chips after at least 6 days.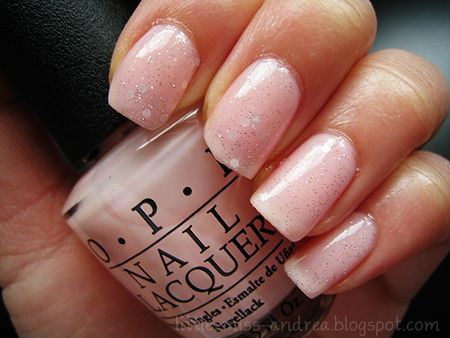 So there you have it: the beginning of the OPI NYC Ballet collection. More to come next week!