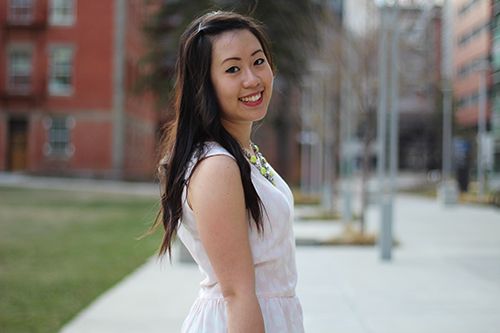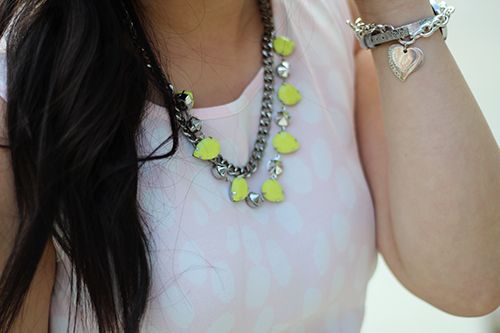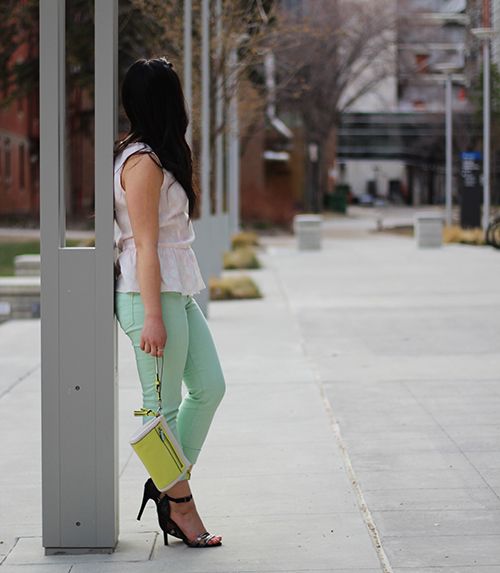 H&M Spotted Peplum | Gap Jeans | Coach Clutch & Watch
Zara Sandals | Tiffany & Co. Bracelet | H&M Necklace
When the sun is out, I love to wear colour, and I've always had a soft spot for pastels. In fact, my room is actually mint green, and mint is one of my go-to shades. When I first saw this peplum top, I was in love with the zipper in the back. So cute - but I neglected the material, and it bunches up and creases within seconds. Whoops. Anyway, I like to balance the full peplum with a sleek bottom. So pencil skirts & skinny jeans always look great with this popular top.
How do you like to wear your peplum?