Hawaii is a beautiful travel destination, no argument. Yet visiting the Hawaiian Islands was never a high priority for me on my travel bucket list - despite friends and family always telling me about their dreamy vacations.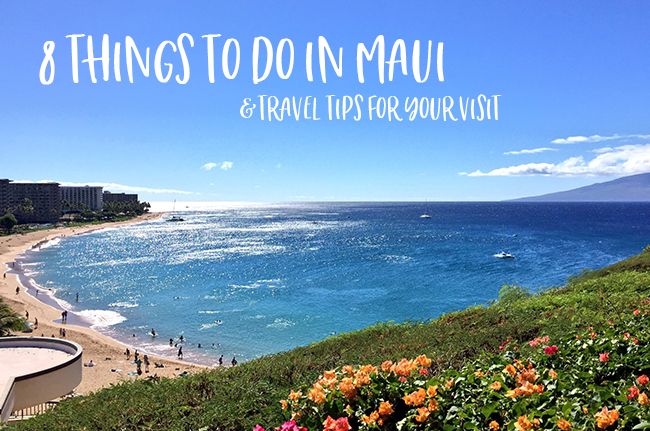 Last Summer I was so fortunate to win a sponsored trip for two to Maui with the
Ka'anapali Beach Resort Association
. And it dawned on me: it was a sign that Gordon and I were meant to honeymoon in Hawaii. At the beginning of December we packed our bags to escape the Canadian winter for 9 full days of sunshine, ocean and Aloha. Once we returned all I could think was "why have we not visited Hawaii sooner?" We had an unforgettable time exploring all that Maui has to offer and plan to return again in the near future. In the meantime, I've put together some must-do activities and travel tips for those of you planning a visit to Maui!
---------------------------------------
Take in the Sunrise on Mount Haleakalā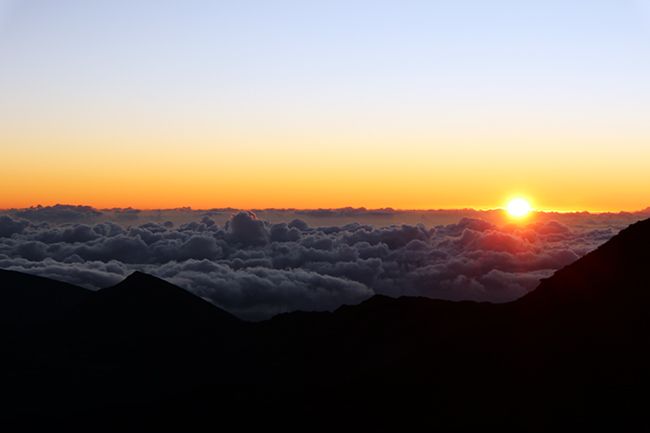 Watching the sun rise to signal a new day is one thing, but watching the sunrise above the clouds at an elevation of 9700 feet is completely different. Whether you drive to the summit yourself or join a tour group, it really is quite the experience and a must-do when you visit Maui. We chose to drive to the top of Haleakala ourselves as it allowed us the freedom of exploring the summit at our own pace, and we didn't find the winding roads of the drive to be too difficult or nauseating. It takes about an hour to drive top to bottom each way, so pack some snacks and enjoy the views after the sunrise!
If you are driving a vehicle you must book a vehicle reservation to enter Haleakalā National Park to view the sunrise. Reservations are $1.50 and can be made online up to 60 days in advance of your visit.
Entrance fees (per person) need to be paid on top of the reservation fee.
Plan to arrive at the summit at least 1 hour before sunrise - this will guarantee you a parking spot and a good viewing spot.
Dress warmly (consider a blanket). You are at a high elevation and the temperatures hover around freezing. We packed hoodies, mittens, hand warmers and coffee and still felt cold!
Plan this around the beginning of your trip - as you haven't adjusted to the local time yet your jet lag will help you wake up early for the drive. Trust me on this one!
Snorkel & Cliff Dive at Black Rock
Maui is an incredible location for snorkeling. The waters are a beautiful shade of blue and give a very clear view of the coral and marine life. Our favourite spot to snorkel was at Black Rock in Ka'anapali by the
Sheraton Maui Resort & Spa
. The water is calm and there are so many different fish right by the shoreline so you don't need to swim out too far. Snorkel sets are available for rental by the beach from the hotel, but if you plan to do lots of snorkeling I would recommend bringing or buying your own set as the rental costs can add up. Black Rock is also a popular spot for cliff diving, and if you stay into the evening there is a nightly cliff diving ceremony you can watch!
For affordable snorkel rentals, visit Snorkel Bob's or Boss Frog's (Boss Frog's offers $1.50 snorkel sets but they are very, very basic).
If you're planning to purchase a snorkel set, Costco in Maui has them at a great price (~$40).
It may look silly, but I highly recommend renting a flotation belt for snorkeling! It takes away the stress of staying afloat and you can focus on exploring the water.
We also enjoyed snorkeling at Maluaka Beach (also known as Turtle Town for the turtle encounters), but the water is a little more rough and you need to bring your own gear.
We didn't make it out to the Molokini Crater on this trip, but it will definitely be on our itinerary for our next visit.
Cruise Along the Road to Hana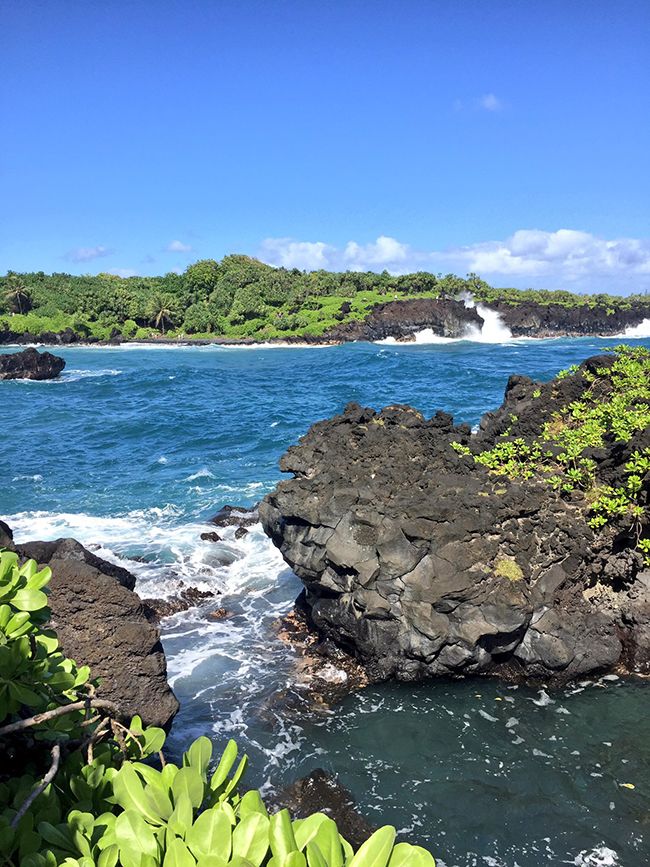 The scenic town of
Hana
is located on the eastern shore of Maui and the drive along the highway is winding and scenic. Before our trip I read that the Road to Hana is more about the trip than the destination, and it really is true. There are incredible views of the ocean and waterfalls, hiking trails and beaches to explore, and you'll find multiple swimming holes along the way. Although the length of the Hana Highway is only 52 miles, budget 3-4 hours to complete the drive each way as you will be making multiple stops and the highway is narrow and full of hairpin turns and single-lane bridges.
Plan to start your day early. On our trip we left Kuhului at 7:30 am and were back in Paia around 5:30 pm. By departing earlier than most, we were among the first to arrive at most stops and didn't find it too crowded. I also highly recommend you plan your trip to Hana at the beginning of your vacation as you aren't adjusted to the time change yet.
I tend to get nauseous easily and found the hairpin turns of the Hana Highway to be tolerable. Pack some ginger candies or ginger-based Gravol and sit in the front seat if you're worried.
Pack a lunch and lots of snacks in the car. There are stops for food along the way but they tend to be quite busy. We were able to enjoy our picnic lunch with the view in the photo above!
We purchased the GyPSy Guide for the Road to Hana and would highly recommend it. For $5.99 from the App Store it was more than worth the money - the app works offline via GPS and gives you stories, information, and recommended stops along the way to Hana. On the drive back from Hana you also get to learn lots of Hawaiian history.
Pack a good pair of shoes for walking. Some areas are very muddy and rocky.
I would recommend packing beach gear into the car - there are great swimming holes and you never know if there's a spot you may want to stay and enjoy a bit longer!
We stopped multiple times on our journey, but our favourite & recommended stops would be: The Ke'anae Arboretum, Ke'anae Peninsula, Nahiku Marketplace (the toasted coconut chips are a must!), Wai'anapanapa State Park (black sand beach & a blowhole), Hamoa Beach (we would come back here for a day!), Koki Beach (for the red sand!), Wailua Falls (a great little swimming hole), and Waioka Pond (a little trek to get here but well worth it!)

Stand Up Paddleboard in Napili & Kapalua Bay
If you aren't the strongest swimmer but still want to get out onto the water, taking a stand up paddleboard (SUP) out onto the ocean is a great idea. Napili and Kapalua Bay on the northwest side of Maui are known to have calm waters sheltered by coral reefs, so it's the perfect place to SUP or snorkel. The bay is a popular place for families and lots of people enjoy snorkeling thanks to the ideal conditions and clear waters. I could see plenty of fish from my board and a turtle even popped its head out of the water to say hi!
SUP rentals are available at Kapalua Bay for $40 per hour, but you can rent boards from many different businesses in Maui for cheaper, especially if you rent for a couple of days.
Pack a Picnic and Hit the Beach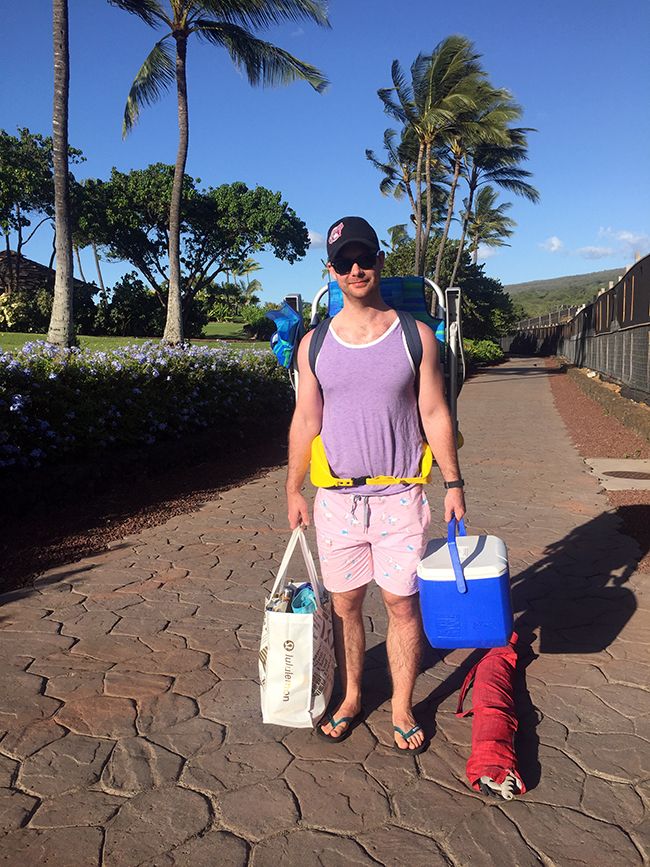 Maui has many incredible beaches so you'll want to spend a full day or two on the sand by the water. Many hotels offer Cabana rentals on the beach and most condo rentals in Hawaii come with beach gear (coolers, chairs, umbrella, etc.) for you to use. We like to pack a picnic lunch and lots of snacks for the day, and by shopping at a local grocery store you can discover a lot of delicious treats! Here are some of our recommendations for picnic food:
Poke - we tried many places but our favourites by far for quality and price were at Tamura's Fine Wine & Liquors and Foodland.
Hawaiian Kettle Style Potato Chips in Sweet Maui Onion Flavour - you can grab huge bags at Costco for a great price.
King's Hawaiian Dinner Rolls paired with Aloha Bakehouse Banana Macnut Peanut Butter (find this at ABC stores!)
Li Hing Mui gummy candies.
Acai and Lilikoi flavour Hi-Chew.
Indulge and Enjoy a Luau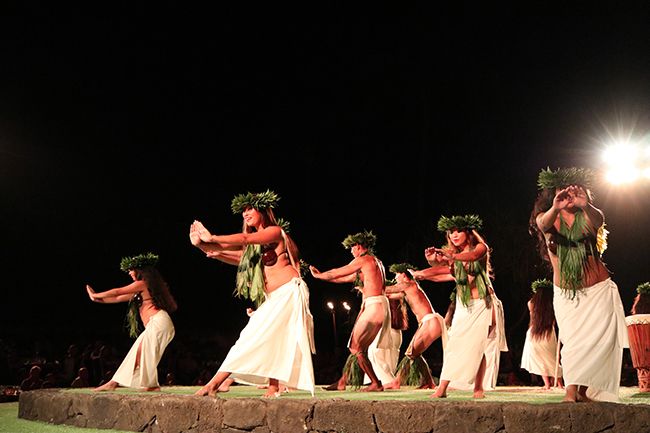 You can't leave Hawaii without attending a luau! A luau is a traditional Hawaiian feast that is accompanied by live dancing and music. There is pre-dinner entertainment, free flowing drinks from the open bar, and a dinner buffet with traditional Hawaiian dishes. We spent our first luau experience at the
Old Lahaina Luau
which we read was one of the most authentic in the area. It was a night of great entertainment and the dinner buffet was fantastic!
Enjoy the Sunset at Fleetwood's in Lahaina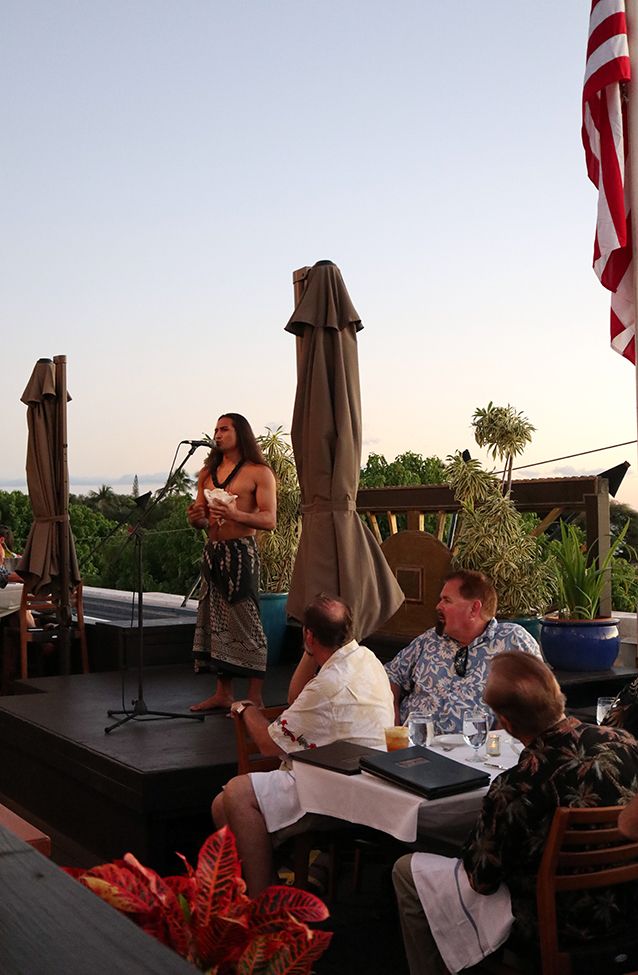 Along the waterfront in Lahaina is Fleetwood's, a restaurant and bar owned by none other than Mick Fleetwood. Given the musical influence, Fleetwood's on Front Street is known for their daily entertainment which you can enjoy while grabbing a meal or bites during happy hour. On top of the musical talents, Fleetwood's is home to a daily sunset ceremony on the rooftop starting at 5:45pm (5:30 on Saturdays). We learned a thing or two from the Hawaiian Kumu as we watched the sun set on another beautiful day in Maui.
Karaoke the Night Away at Sansei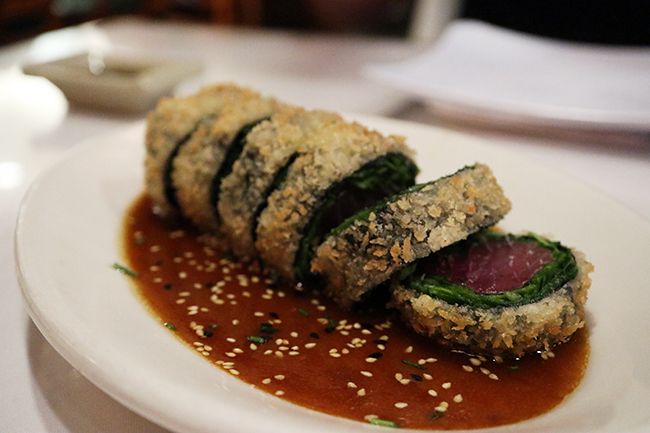 Sansei Seafood Restaurant in Kihei
is well known for their Japanese menu, but what many visitors don't know is that they host late night karaoke from Thursday to Saturday starting at 10pm. Aside from having a good time singing some of your favourite songs inside the restaurant, you can satisfy late night cravings as the sushi menu is 50% off. Gordon loves karaoke and I love sushi, so we planned a visit for our last night in Maui. The restaurant was packed and we had a fun night!
---------------------------------------
As you can see there are so many things you can do on a trip to Maui. While this list may seem extensive, there are so many other activities I would have loved to do or areas I would have loved to explore but didn't get to on our honeymoon. That just means we'll be back to this beautiful island again in the near future!
If you've been to Maui and have a must-do activity, please let me know! I would love to add it to my list for our next trip!