Got a sweet tooth? I do too. Sometimes only pastries can satisfy my craving for something sweet, but I don't always have the time to stop by a bakery for a quick pick-me-up during the day. What's a girl to do?


I recently came across a monthly subscription box company based out of Winnipeg which delivers locally baked goods right to your doorstep.
Bakers Krate
promises to deliver gourmet, artisan baked goods straight to your door every month. Forget the makeup and dog treat subscription boxes, food is where my attention is.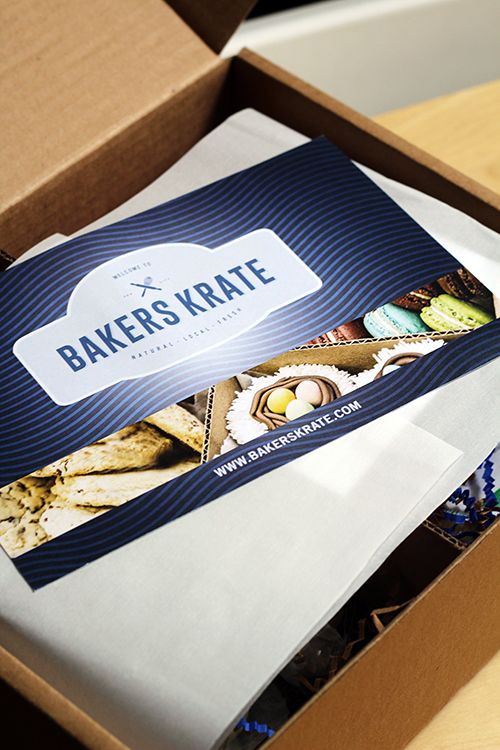 So how does it all work? Bakers Krate offers three options for you to get your goodies. The Original Bakers Krate ($19.98) has 6+ desserts, and the Bakers Krate Jr. ($15.99) offers 6 mini desserts in the box. Both options include shipping and unfortunately are only available to residents of Winnipeg. The Bakers Krate Express ($19.99) on the other hand holds 6+ desserts and can be shipped across the country for a rate of $9.99.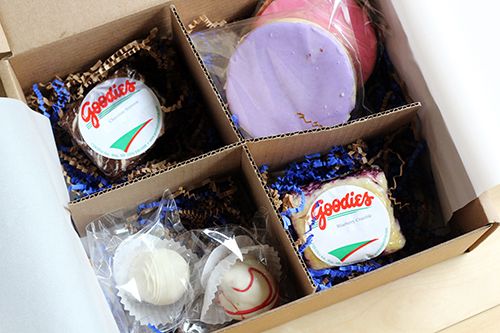 I received the August Bakers Krate Express, and inside was an assortment of 6 goodies from two different bake shops in Winnipeg. From
Cake-ology
came a Raspberry Imperial Cookie, Saskatoon Imperial Cookie, Vanilla Cakette, and Red Velvet Cakette. A Chocolate Brownie Square and Blueberry Crumble came from
Goodies Bake Shop
, and every item arrived in great condition. I appreciated that there was a card accompanying the box to help me identify items, and each came with a 'best before' date to help me decide which goodies to eat first.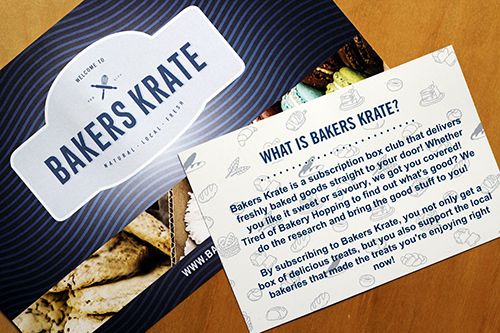 I think it's great that there's a company committed to sending goods across the country to promote their local bakeries and baked goods! At $20 for a box of 6+ goodies, it's a fair price, but it does become a bit expensive when the expedited shipping costs are factored in. There's also the downside to not living in Winnipeg, as it would be next to impossible to repurchase your favourite items unless you were visiting the city itself. But maybe that could be an incentive to visit!
While my box of items arrived in great condition, potential subscribers should also keep in mind that only a certain assortment of baked goods is likely to arrive in your box. Cookies, bars, and other 'sturdy' items will likely be found in the box each month, as cakes are likely too fragile for shipping long distances. There's got to beonly a handful of bakeries in Winnipeg, so I think it would be neat if Bakers Krate started to partner with bake shops in other cities to avoid repeat items in their boxes. The box is a very unique way for local residents to discover new bakeries, and for others across the country to see what Winnipeg has to offer. If you're interested in getting some goodies delivered to your door, sign up
on the Bakers Krate website
and let me know what you think!
*Disclosure: the Bakers Krate was sent for consideration of a review. Views expressed in this post are solely mine, and as always, my priority is to you, the reader, to present an unbiased, thorough review.