A 100-year-old heritage brick building in the Brewery District is the home to Wilfred's, a contemporary diner and cafe. The space is gorgeous - lit with natural light, accented with beautiful blush pink tones, and brightened up with a playful mural of Mayor Wilfred in his town.

Wilfred's - 10429 121 Street NW - Edmonton AB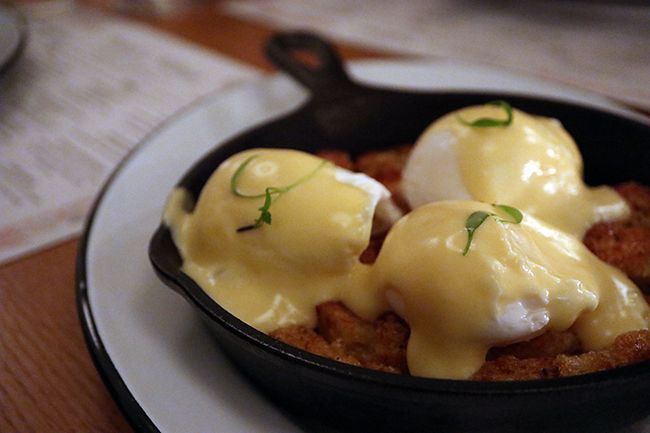 Dutch Baby Benny
Wilfred's
bills itself as a place to meet and gather, serving breakfast, lunch, dinner, and weekend brunch. The menus offer a contemporary take on classic dishes for an elevated diner experience. To kick off the new year Wilfred's has launched a new dinner and cocktail menu, and I had the opportunity to taste a handful of dishes and drinks.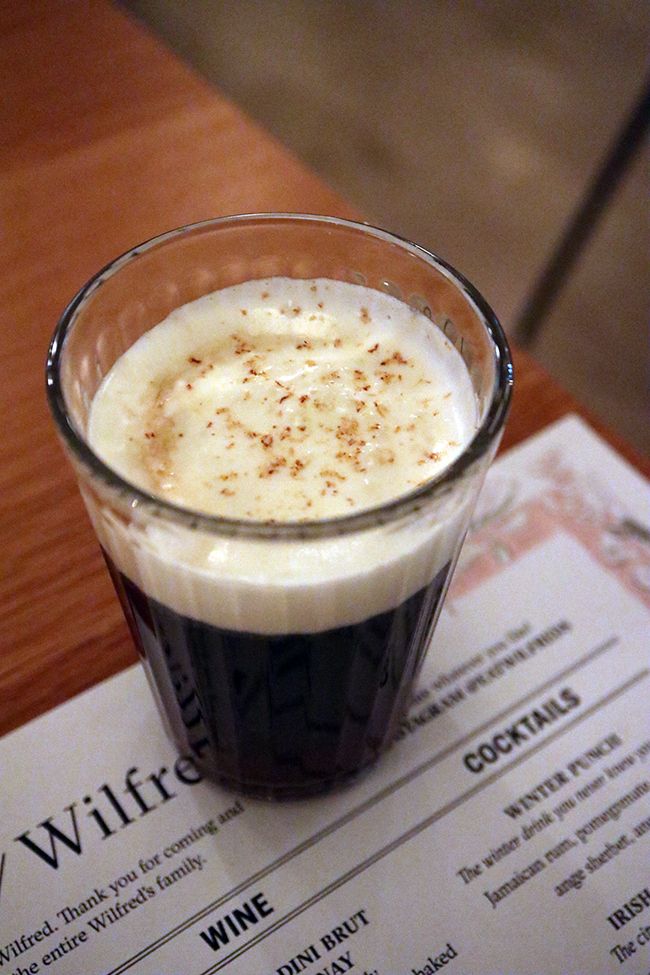 Irish Coffee: Irish Whiskey, Ace Coffee, Demerera, Cream
The dinner menu is split between lighter fare and larger dishes but sharing is encouraged to get a better taste of the menu. The offerings are comforting and affordable and there's something for everyone.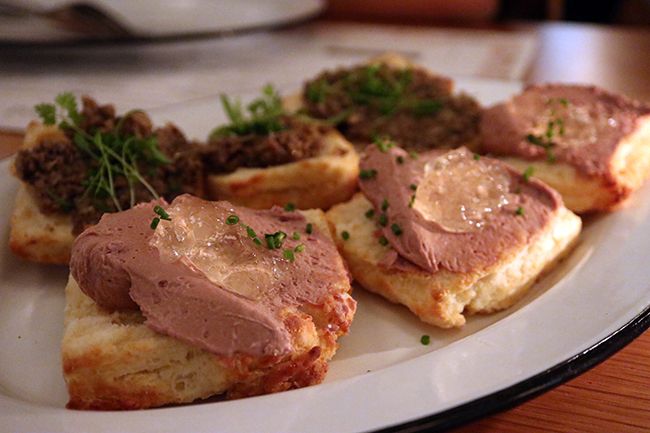 The House Biscuits ($10) are crispy and flaky and come with your choice of velvety chicken liver mousse or mushroom herb duxelles. Of the two the mousse was my favourite, it was very well seasoned and smooth.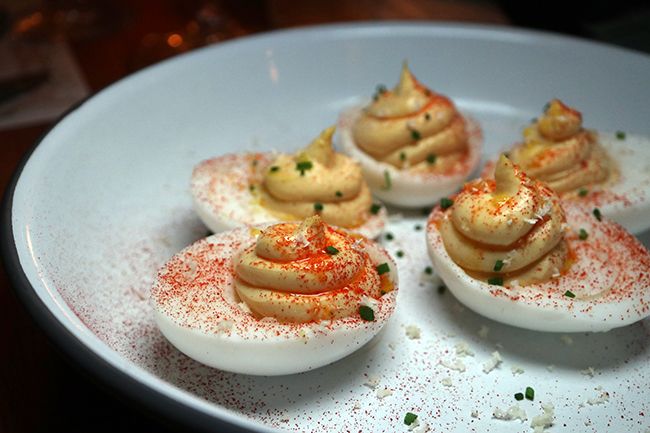 The Deviled Duck Eggs ($5 for 2) feature
Four Whistle Farm's
duck eggs with dijon, horseradish and chives. The eggs are creamy and tangy little morsels with a hint of smokiness, making them perfect as a pre-dinner snack.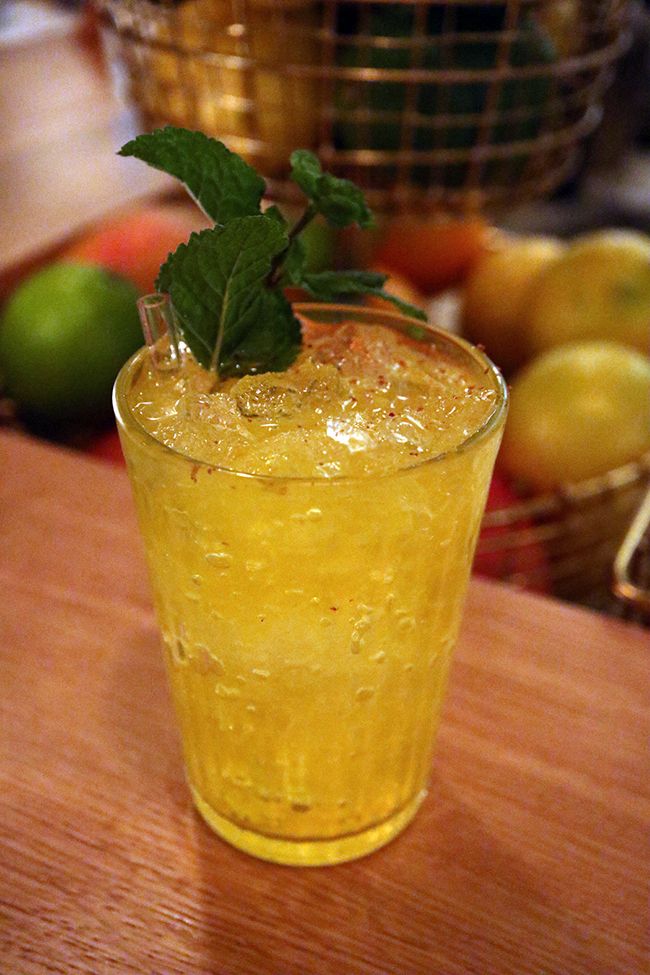 Turms of Endearment: Irish Whiskey, turmeric, Strega, vanilla, lemon juice
Roasted baby potatoes, mustard dill vinaigrette, capers, onions and dill come together to make the Warm Potato Salad ($12). The dressing has all the right notes - it's sweet, savoury, acidic and well balanced. It isn't quite what comes to mind when you think of a potato salad, but this is a very good kind of different.
An exciting addition to the dinner menu is the new Bourbon Burger ($20) featuring a Meuwly's beef patty with bourbon braised short rib, lettuce, tomatoes and aioli on a soft brioche bun. It's a juicy, hefty burger patty, and would be delicious for dinner with a side of fries.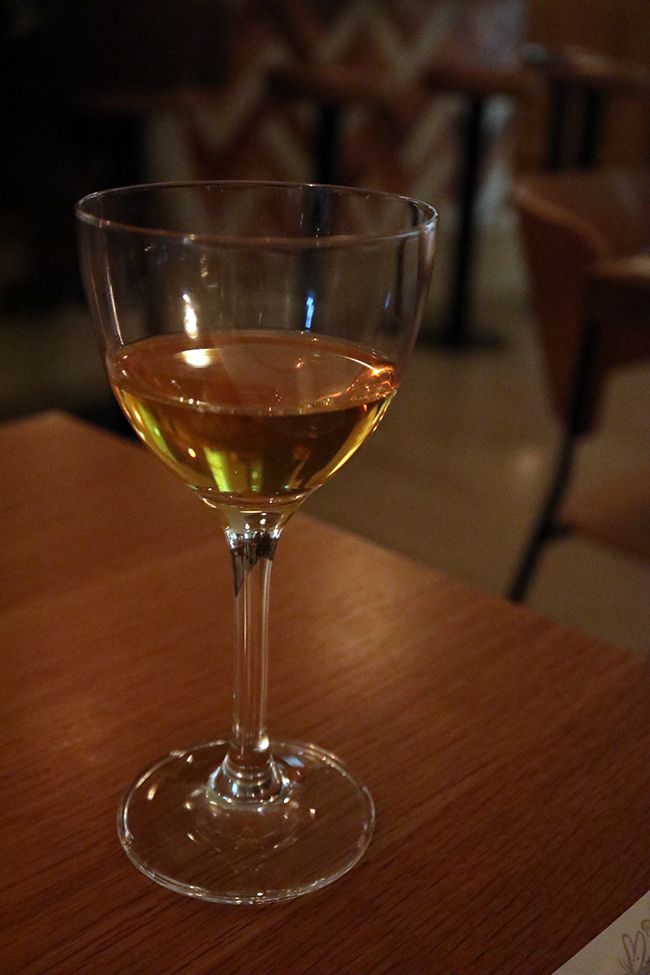 Lamplighter: Irish Whiskey, apricot, Verjus, vanilla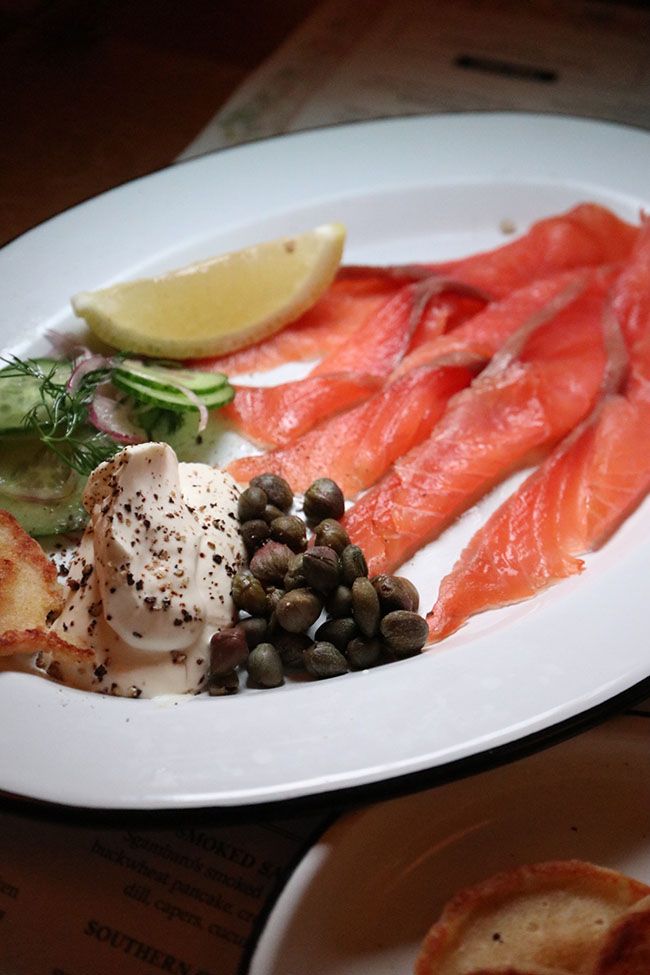 The Smoked Salmon and Pancakes ($18) is a light, shareable option for dinner featuring Sgambaro's smoked salmon. The salmon is served with buckwheat pancakes, creme fraiche, fresh dill, capers, and a cucumber salad.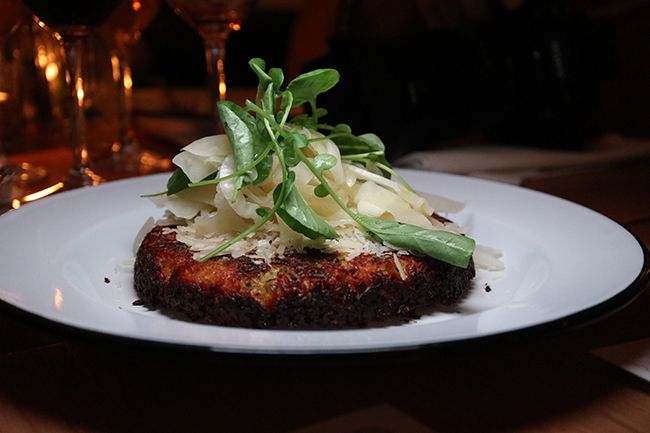 My surprising favourite of the night was the Southern Cornbread ($12), made with sweet corn and sourdough. The cornbread was fried to a beautiful golden crisp which broke to reveal a creamy, sweet and savoury bread pudding. Paired with the refreshing fennel and parmesan salad topping I could eat this all day.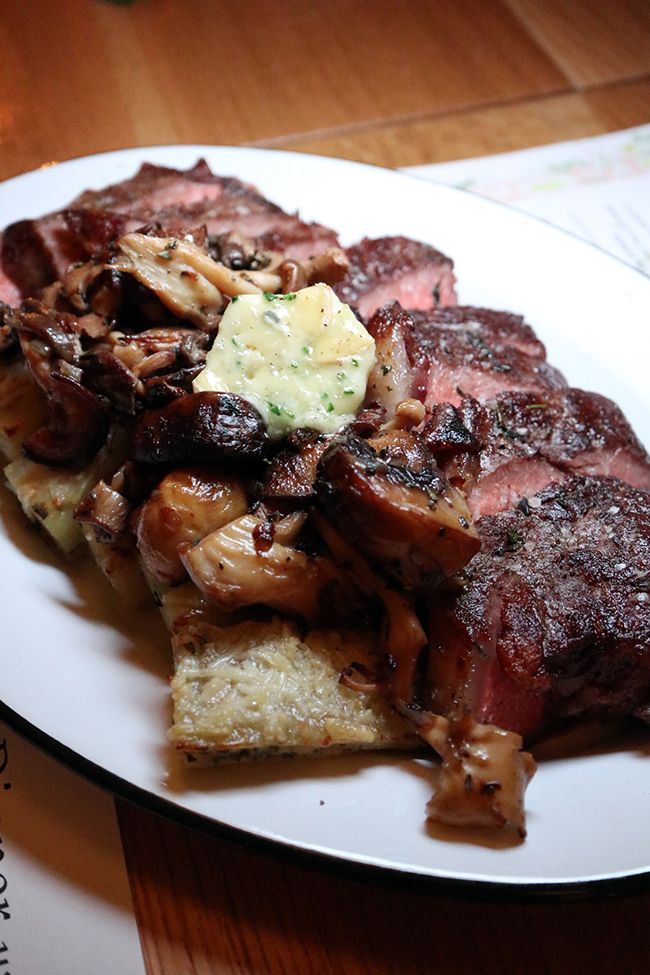 One of the largest offerings on the menu is the One Month Dry Aged Striploin ($36). 10 oz. of medium rare striploin is served with flavourful cambozola butter and scalloped potatoes. The meat is flavourful, tender, and such a good deal for the price.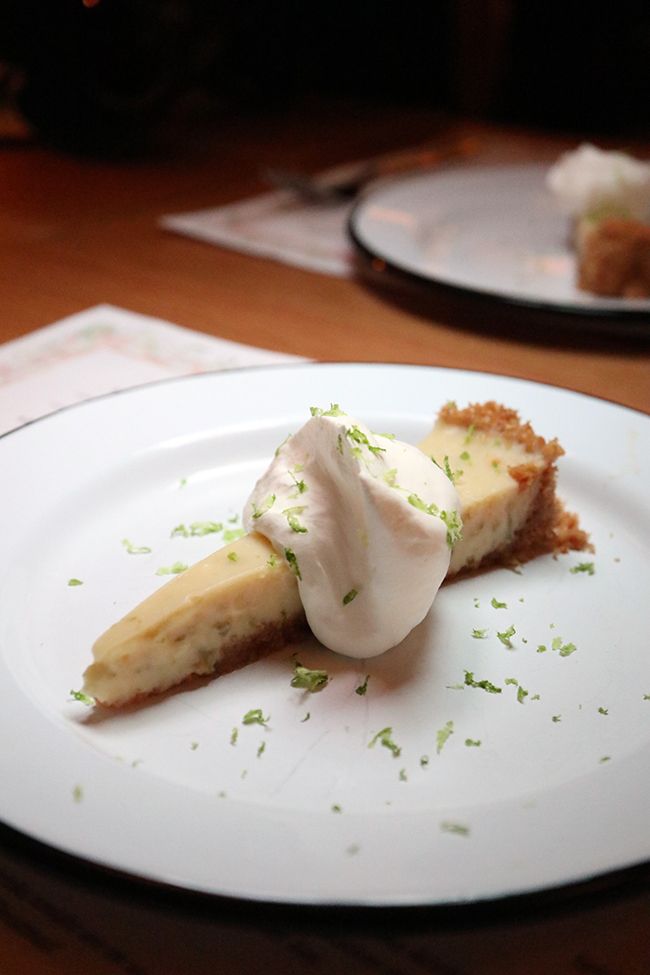 To round off the meal we enjoyed the Kaffir Lime Pie ($6). It was tangy, sweet, and so fragrant from the kaffir lime - a must have to end your meal.
Being the go-to neighbourhood spot to meet and gather, the menu at Wilfred's has great offerings at affordable prices and the menu can cater to vegetarian, vegan, and gluten-free diets. Wilfred's is on the way to becoming the prime location for all meals of the day, but considering their delicious cocktails it is an excellent spot for post-work drinks or dinner with friends.
*Disclosure: I was invited to a media night at Wilfred's. Views expressed in this post are solely mine. This post is 100% my opinion, and as always, my priority is to you, the reader, to present an unbiased, thorough review.