After seeing Katherine wearing her faux shearling jacket, I pulled mine out of the closet to wear for a lunch date last week.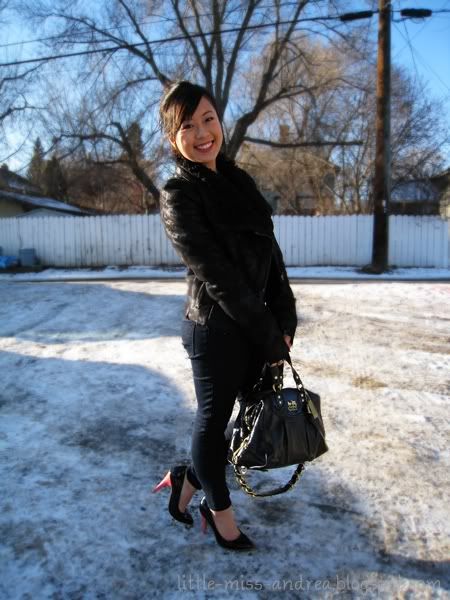 Jacket: Korea | Shirt: Zara | Jeans: Old Navy | Heels: Zara | Necklace: H&M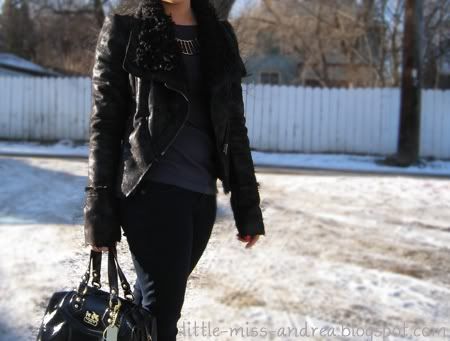 I'm so glad that the weather has been treating my city well - it's December and about +5 degrees Celsius outside! Unheard of. Normally we are piled with knee deep snow and temperatures of about -30. A warm faux shearling jacket like this is perfect for the weather. Oh, also! These particular jeans from Old Navy - I will be doing a post on them in the new year because they are amazing! Stay tuned.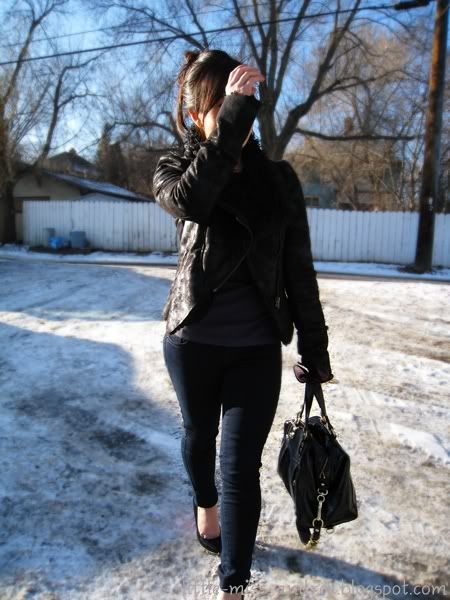 As the last post for 2011, I wish you all safety, happiness and good health for the upcoming year. And however you choose to be ringing in the new year tonight, I hope you have a wonderful time. All the best to you & your family and friends in the upcoming year!