Holiday Red
December 29, 2011
I usually find red to be too sharp of a colour for me to wear anytime throughout the year other than the holiday season because my skin is quite far towards the pale end of the spectrum. But come holiday season.. you'll find me head to toe in red & gold, be it nails, lips, or jewelry.

Over the past couple days I've been wearing Love is a Racket from the Serena Williams Glam Slam sets.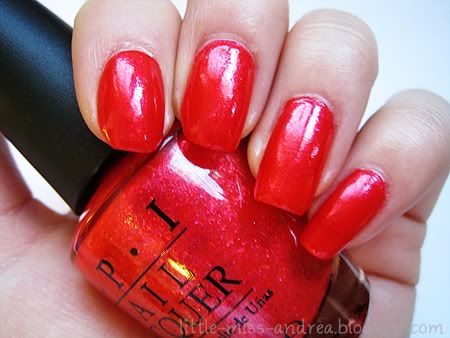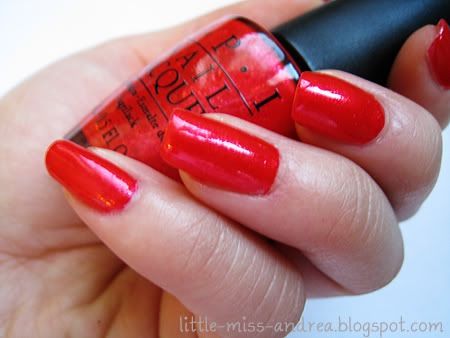 The colour was particularly difficult to photograph, but it is a gorgeous cherry red polish packed with coral/pink glass flecks that can be seen from various angles. It almost seems to me that the flakes in the polish give off a gold tinge - the polish is amazing when seen under sunlight!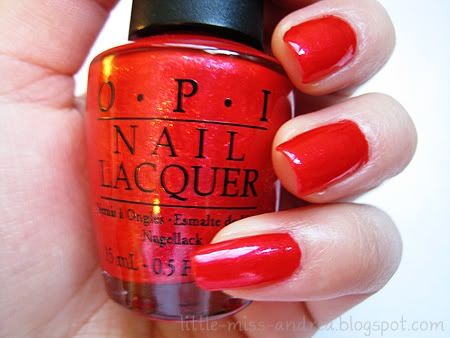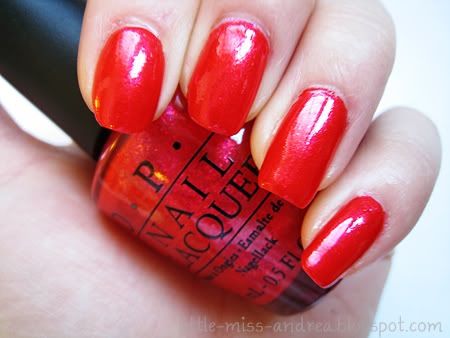 Formula on the polish seemed thinner than usual, and took 3 layers to achieve full opacity. The colour wore very well though, showing signs of minimal wear even after six days! :)

natural light
Hope you all had a wonderful Christmas with your families and friends - I will be posting up some snippets for you to see tomorrow!