The Perfect Blue
December 21, 2011
If there's one shade of blue that any woman can recognize, it's Tiffany Blue. It's such a distinctive colour - I wouldn't mind finding that colour under my Christmas tree!

China Glaze produced this blue hue a while back, but I've never had the courage to whip it out for some wear. Up until the past year, I had always been a girl that loved pinks and reds. My collection has now expanded to be less colour discriminative, so here we have For Audrey.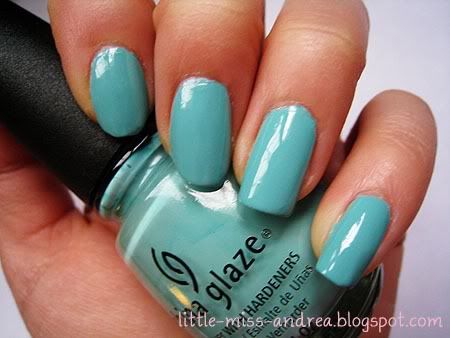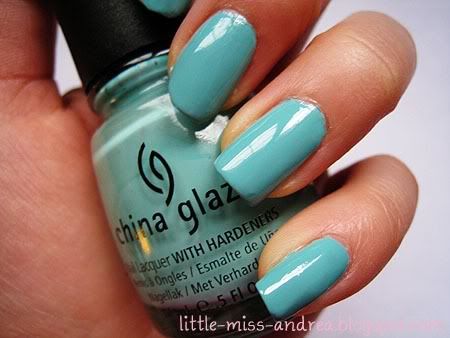 The formula on this polish is fantastic. It flows beautifully on the nail, drying smooth and with a high shine. It is opaque within two coats, and very easy to remove. No complaints on this one - it's one of my favourite colours!