Off the Menu
December 06, 2011
To finish off last week, some friends and I headed to Dream Tea House on Whyte Ave. We were planning on having shaved ice, which unfortunately they ran out of !! So we were faced with a dilemma. Give me a dilemma and I will shoot one right back at you! (well, only when you upset me!)

So, I asked them to make me something that wasn't on the menu. I was honestly craving shaved ice with condensed milk, so I asked if they could try to make me a condensed milk bubble tea. The first one they came up with tasted like vanilla flavoured milk, kind of like those Milk 2 Go drinks you find in vending machines, only with weaker flavour.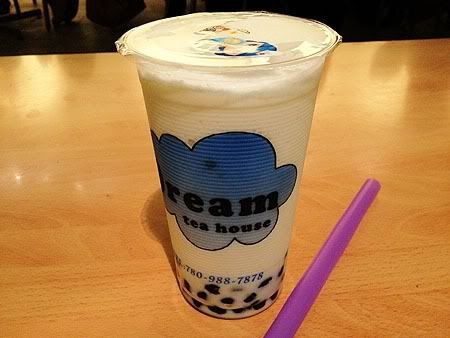 I asked them to add more condensed milk in it, and voila! It tasted delicious. But my lactose intolerant body did make me pay for it later.. But I think it was worth it!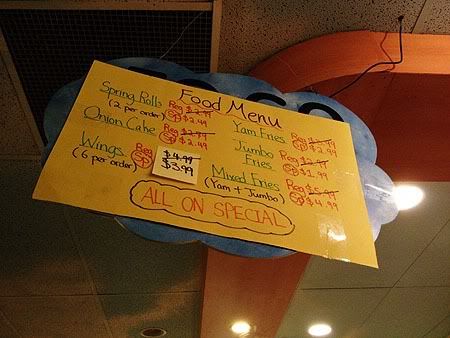 On a side note, they have begun serving up food again! Lots of deep fried goods to satiate your cravings while you drink your bubble tea :)