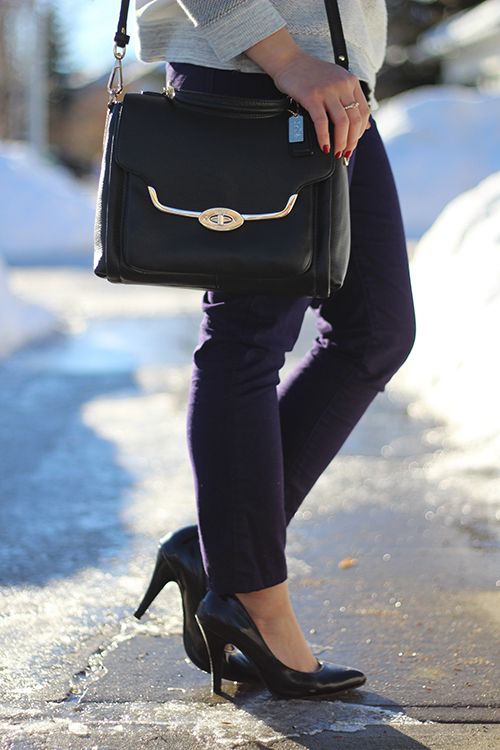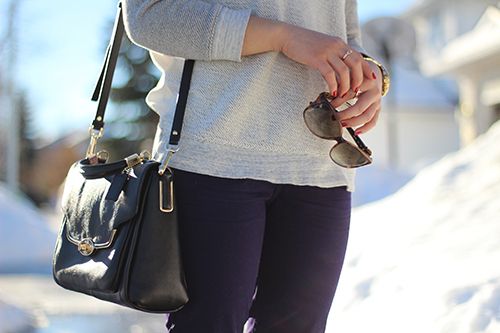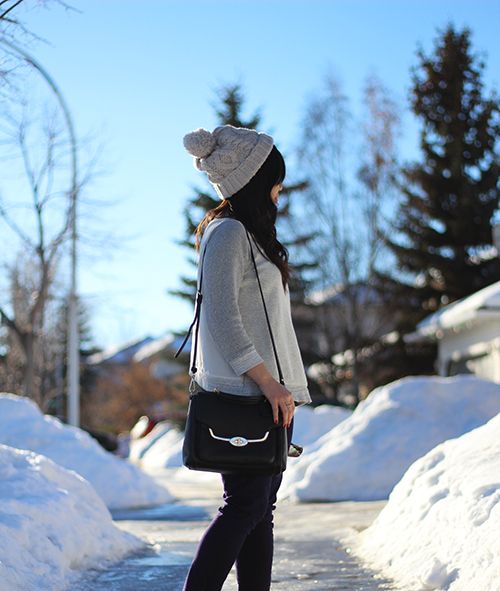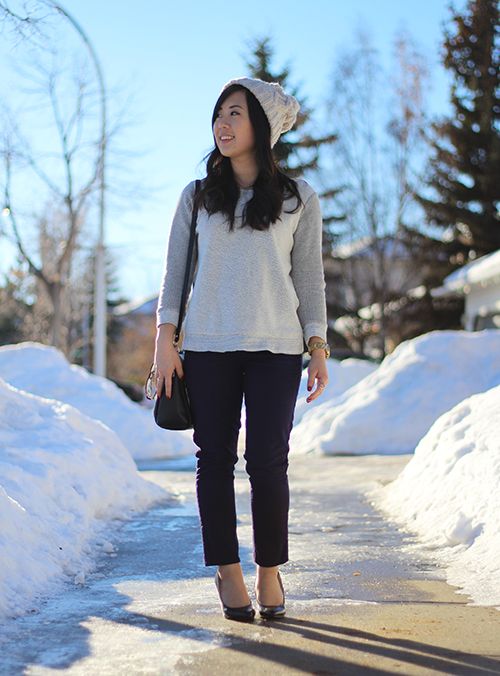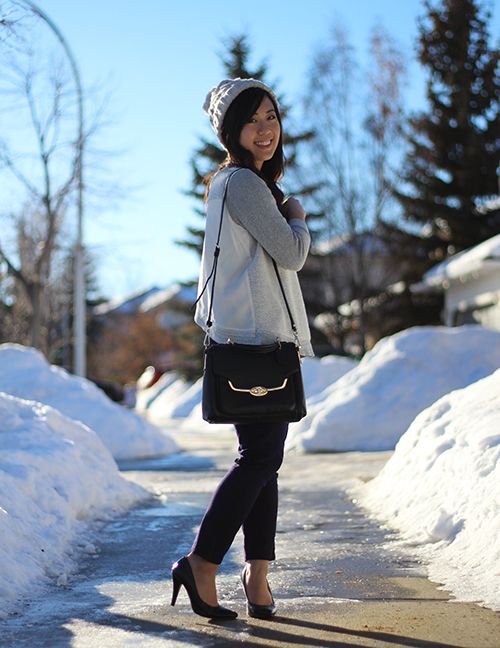 American Eagle Sweater | Citizens of Humanity Pants | H&M Beanie | Heels from HK
Salvatorre Ferragamo Sunglasses | Coach Bag (current - I love it!) | Coach Watch | Rings - night market
The weather has been crazy lately and I think we have no one to blame but ourselves (global warming, anyone?). Snow in Israel? Snow in the southern states? +10'C weather in Edmonton in January? Unheard of. But that doesn't mean it isn't welcome! Last week I took advantage of the warm weather and threw on some fall favourites. Ditched my uggs and upgraded for heels, but not to jump in the puddles of snow melt. Unfortunately we're back to subzero temperatures this week... helloooo parka.