On my last trip to Calgary, I had the chance to visit one of the city's newest bakeries. The catchy name and vibrant colors of their logo captured my attention, and I had heard they had amazing croissants. Did I need more reason for a visit? Probably not.

Ohh la la Patisserie - #3118 - 8561 8A Avenue SW - Calgary AB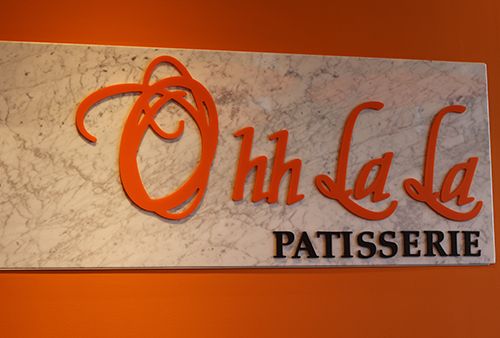 Located in what felt like a newer area of southwest Calgary, Ohh La La is about a 10-15 minute drive from the downtown core. Although it may be a bit of a further drive from other parts of the city, the moment you walk in and that sweet smell of baked goods hits your nose, you instantly forget everything and want to sink your teeth into flaky pastries.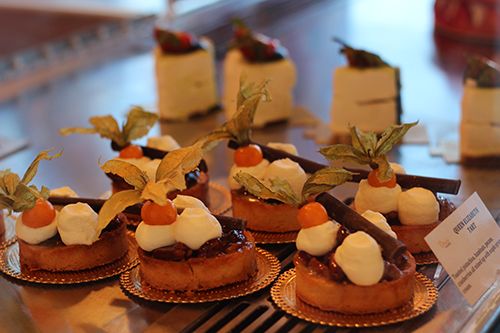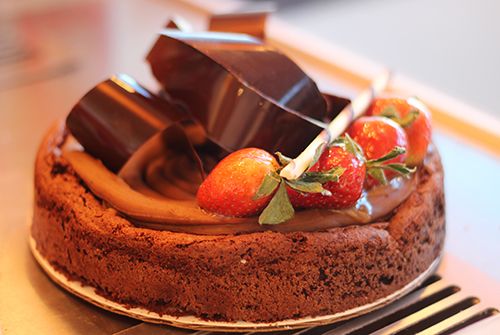 The cakes and pastries here smell absolutely divine and they are beautifully presented. Just look at that macaron style cake! And the chocolate one? Man, I really wish I could've taken that one home. What I love about this bakery is the philosophy behind owner and pastry chef Sebastian Judkovski - he believes that everyone should be able to enjoy baked goods! Gluten Free? He can do that. Dairy Free? He can do that. Nut Free? He can do that. Vegan? I don't know if he can do that one but I'm sure he would try! If you have any special requests, Ohh La La can take them and make something for you.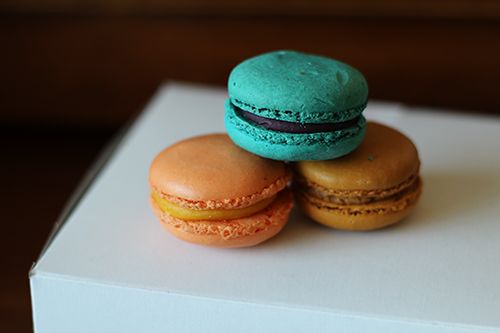 On this particular day, I picked up some of their macarons and croissants. They have a wide variety of flavors on hand everyday, but I chose the mango, blackberry and salted caramel. The macarons themselves were not as chewy as I would prefer, but the flavours were spot on. The blackberry was probably my favorite - loved the colour of the cookie & taste of the filling!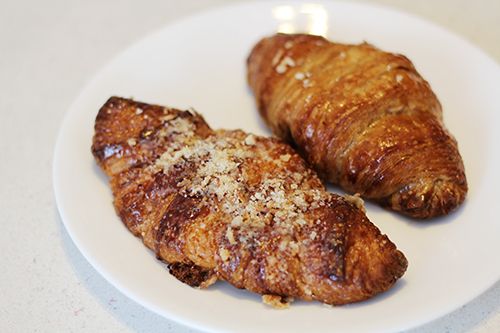 Now the croissants are a different story. They have coconut and maple croissants and both are delicious. The pastry is rich in butter and flaky goodness, with either the maple or coconut folded inside of the layers. Warm them up slightly in the oven before eating and you're going to bite into a little bit of heaven. Mm, thinking about it again is making me salivate.
While Ohh La La is a small, local bakery, their pastries back a punch of flavour and leave you wanting more after the last bite. The owners are so humble and thankful for the growth and support of their business, so if you have a chance, make sure to check them out!