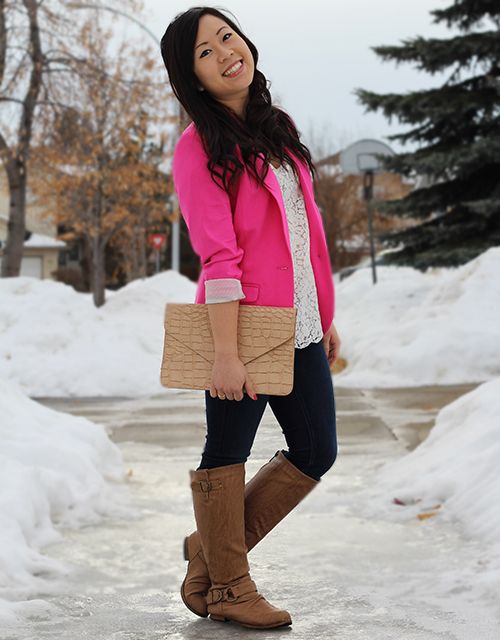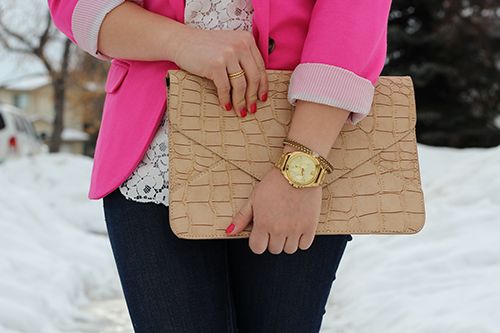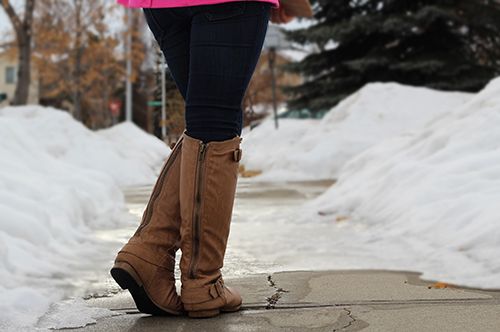 H&M Blazer (similar)| Talula (Aritzia) Betsy Blouse | J Brand Denim
Charlotte Russe boots (similar) | Clutch from HK | Coach Watch & Rings | Helloberry bracelet
Maybe I should've been a meteorologist. I complain about the weather ALL THE TIME (I know you've noticed it!). When I finally grow up, I need to settle down somewhere warm. Someplace where I don't have to wear layer upon layer just to walk outside to pick up my mail! In the meantime, I'll suffer and wait it out. Last week my city was blessed with above zero temperatures, so when Valentine's Day rolled around, I was able to pull out my hot pink blazer for a spin and dress for the occasion. Warm temperatures meant slippery roads and puddles galore, so a pair of boots was the perfect answer to functionality and keeping the outfit casual.
What did you wear on Valentine's Day? :)