Manicure Monday: Zoya Ziv
February 04, 2013
Happy Monday! Hope you all had a wonderful weekend :) So sorry I've been MIA lately. From going out of town, to being completely swamped in school work, I managed to faint on Wednesday this past week! My first time ever fainting, and I definitely have a mild concussion as a result. Luckily temperatures here in Edmonton have gone from -40'C to +2'C to keep me smiling! I really, really hope Spring is around the corner!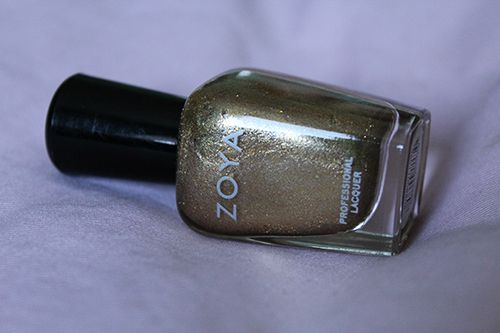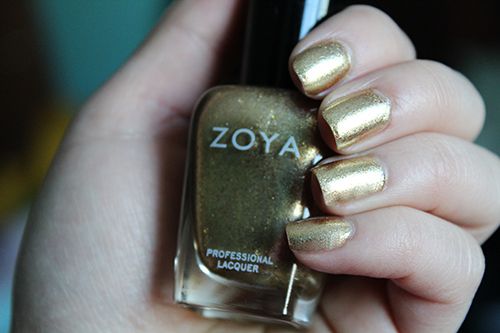 This week I'm wearing my first ever Zoya polish in the shade Ziv from the Winter 2012 Ornate Collection. What's great about this shade is that it's not extremely brassy like most gold shades out there, but its more of a champagne gold. Formula was spot on, easy to apply and dried to a beautifully even, smooth feeling coat. Two coats were necessary for full opacity as shown, and removal was quite easy compared to the other glitter polishes I've tried in the past. No foil needed, just a bit of patience and rubbing!
Whats your favourite gold polish out there?
Disclaimer: This product was sent to me by a PR company for consideration of a review. This post is 100% my opinion, and as always, my priority is to you, the reader, to present an unbiased, thorough review.