Makeup Monday: Kanebo KATE Super Sharp Liner
February 11, 2013
Happy Monday! Hope everyone had a safe, fun weekend - those of you out on the East Coast, hope you're alright and not covered head to toe in snow! Today we're switching things up and celebrating Makeup Monday, cause I'm so excited about this eyeliner!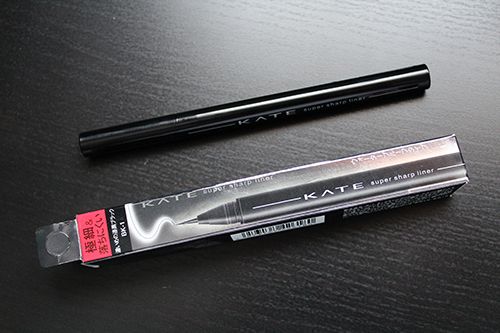 While I was in Hong Kong last summer, I knew that my holy grail
Dolly Wink liquid eyeliner
would need to be replaced soon. But instead of picking up an identical one, I decided to discover some of my options, and the Kanebo KATE super sharp liner stood out at me when I was visiting Sasa one day.
The size and structure of the eyeliner is very similar to Dolly Wink, in that the packaging is very sturdy, and the cap fitting tightly to ensure the product doesn't dry out. Similarly. the the pen is very fine, flexible, and capable of drawing both thin & thick lines. Upon application, the product dries readily, and does not smudge or budge all throughout the day. It works so well that its difficult to remove, and can leave a bit of a stain on your eyelids if you don't take the time to thoroughly wash it off!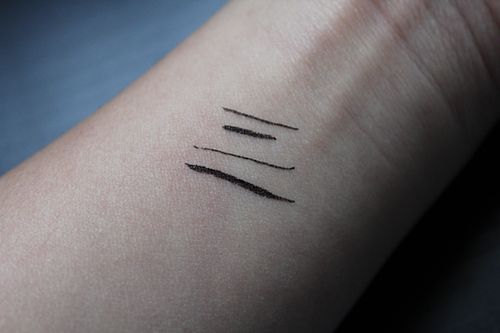 For the time that I need to be wearing the product for (8+ hours), this liquid liner is awesome for me. The applicator tip is precise, and the colour is just as intense at the end of the day as it is at application. Serious perfection. It also is a little cheaper than the Dolly Wink liner, and goes for about $10. I highly recommend this eyeliner, so do try it out if you're in the market for something new! It's available via
Amazon
&
Kanebo
.