Those that know me well know that I love my Asian food. Familiar foods equal comfort food, right? But once in a while I'll switch things up a little bit. A while back my boyfriend and I decided to stop by one of Edmonton's well-known established restaurants for dinner.

Parkallen Restaurant - 7018 109 Street NW - Edmonton AB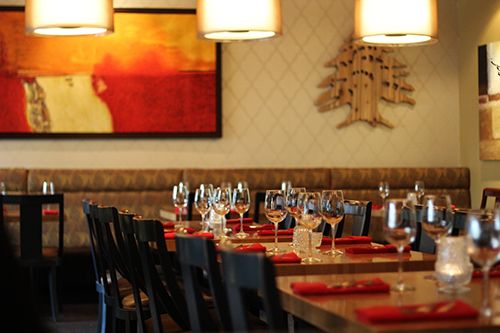 Parkallen Restaurant has been around for as long as I can remember. Literally. Back in the day my parents owned and operated a small Korean restaurant right next door, and to this day they often remind me that I used to run around our restaurant and would visit Parkallen from time to time. The memories are vague so I figured it was time for a visit to see if anything would jog my memory.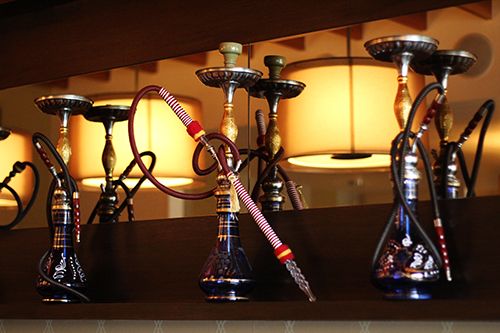 When you first walk in to the restaurant you're greeted by a grand display of wines in the wine room. The restaurant is well lit and decorated in shades of red, yellow and orange, making it feel warm and inviting. On arrival we were greeted promptly and seated in a location of our choice in the restaurant. Although we were the first patrons to arrive for dinner at 5:30 PM, the dining room quickly filled up within the half hour for a busy dinner service.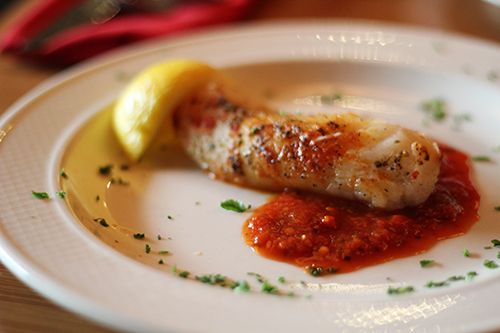 After some brief explanations from our server we decided to start our meal with the Samaki Harrah ($16): catch of the day in a red pepper coriander sauce. That night the restaurant was featuring cod and it was cooked soft and flaky. The red pepper sauce was flavourful without overpowering the dish and the size was just right to prepare us for our entrees.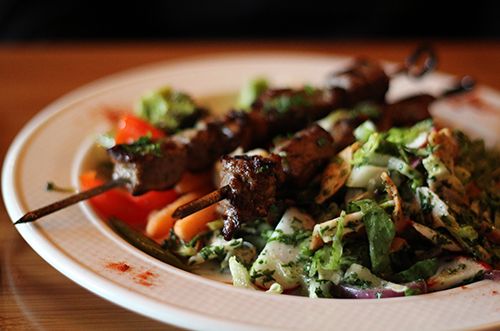 My boyfriend ordered the Lahem Mishwee Platter ($26), which features two skewers of AAA Alberta Spring Creek Ranch grilled beef tenderloin. All the meat entrees at Parkallen are served with your choice of two sides, and he decided on the Lebanese fattoush salad and sauteed fresh vegetables. The skewers of beef were well seasoned and tender, but the star of the plate happened to be the fattoush salad. The tangy dressing over the salad mixed with the salty, crunchy pita crisps made it both refreshing and full of flavour. To this day my boyfriend always reminds me that the fattoush at Parkallen is the best salad he has ever had. Now if only I could get my hands on the recipe...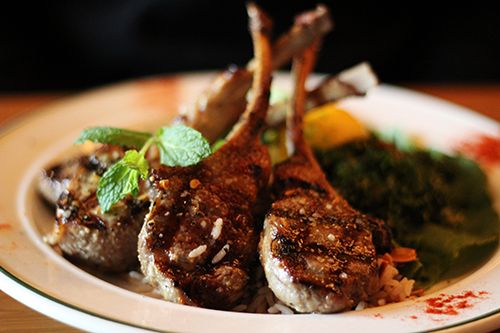 For myself I chose to go with the Spring Rack of Lamb ($45) with tabbouleh salad and Lebanese rice. When I'm out for dinner and lamb is on the menu, I will always order it. Parkallen grilled these ribs beautifully as they came out juicy, tender, and the light seasoning allowed for the flavour of the lamb to come through. Of the two sides I really enjoyed the tabbouleh salad, as it was crunchy, tangy, and full of flavour. The rice wasn't anything to write home about, but it was subtly sweet with thinly sliced almonds and hints of cinnamon.
Our dinner ended with some cheesecake (not pictured, $10) and caramel pecan flan ($10), both of which were a nice way to end the meal. The desserts at Parkallen are brought in from elsewhere, but I wish they had something available that they make in house.
Throughout the dinner we were very well taken care of by our server, and other staff were equally as attentive. Our glasses of water never reached half empty but the servers weren't overbearing either. As Parkallen describes themselves as a Lebanese and Mediterranean fine dining restaurant, it is definitely reflected in their service and pricing. This is not a restaurant you'll be frequenting often, but I would recommend it for celebrations and special occasions. On the other hand, a portion of the menu is dedicated to pizzas made in house. Perhaps it is time for another visit, as I'm curious to see what they have to offer!