Makeup Monday: Make Up Forever Aqua Smoky Extravagant Mascara
September 01, 2014
Happy Monday! It's Labour Day long weekend and the sun is out shining - hope you all have the day off to enjoy the last bit of summer!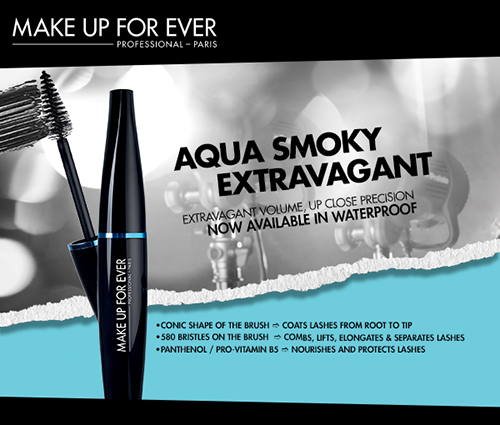 Back in June Make Up Forever released a brand new mascara formula to the market. The Aqua Smoky Extravagant mascara is a follow up to the original Smoky Extravagant mascara, but with the promise of being waterproof, which is definitely important for the summer months! Aside from being waterproof the formula promised volume, length, curl and precision - that's definitely a multipurpose mascara if you ask me!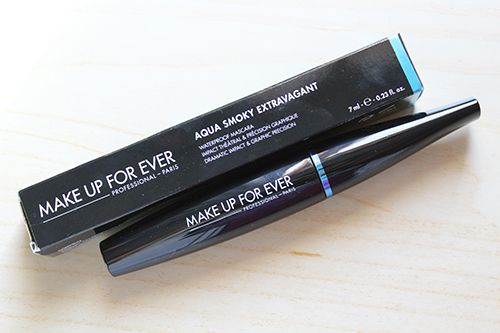 Make Up Forever's new formula is made with micronized iron oxide to give the mascara an intensely dark pigmentation, and the micro particles are able to better coat the eyelashes. As the pigment is natural they claim that the formula is safe for use with contact lenses or individuals with sensitive eyes. I've spent the last month testing out this new mascara formula and I would have to say it's a must-have for the summertime. Packaging is simple and sleek, though I wish it were a little smaller to be travel friendly.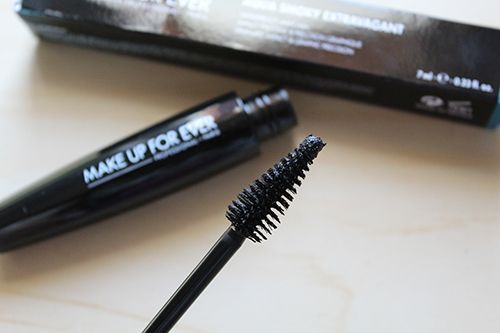 As promised, this formula is as black as black can be. Looking at the wand, the conical shape is one of the best things about this brush. The tip allows for easy application on the inner lashes while the fuller section effortlessly coats each lash from base to tip. The brush separates lashes, gives them length and volume, and my lashes remain clump free after application. It's a lightweight waterproof formula that holds curl and easily removed with makeup remover. At $28 its a bit of a splurge for mascara, but after seeing it live up to its promises this product is on my must-have list for summer makeup.
Available at Make Up Forever boutiques and
Sephora
across Canada.
*Disclosure: This product was sent for consideration of a review.