Alberta Canola: Fall Harvest at the Moser Farm
September 15, 2014
It's not everyday that you see a city girl like me out on a farm. Last week I was invited out by the Alberta Canola Producers Commission to visit the farm of one of the many producers of Canola here in the province.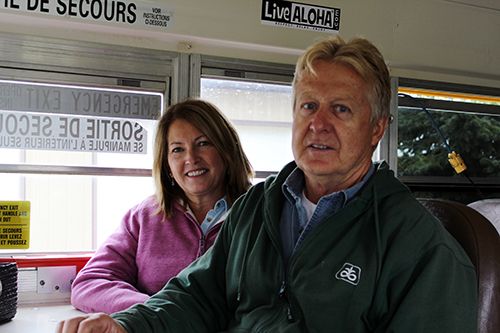 Jack and Sharon Moser own a farm in Killam, Alberta, which is about two hours outside of Edmonton. On 4000 acres of land they produce barley, wheat and canola. When I think of the Alberta prairies, the picture that comes to mind is a bright field of yellow canola under a blue, cloudless sky. While the weather during the visit last week wasn't exactly ideal, the Mosers were amazing hosts as they graciously invited a small group of food bloggers and writers out to their farm so that we could get a sense of what it is like to farm and harvest canola.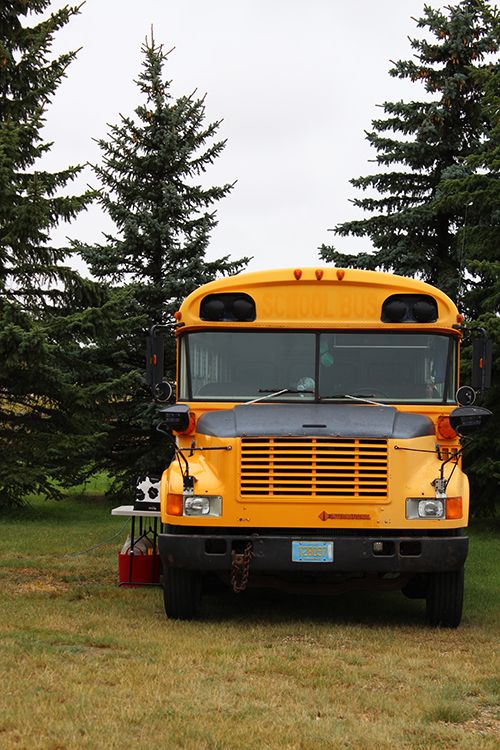 One thing I was really looking forward to exploring was this school bus. A few years ago the Mosers purchased this bus and converted it into a vehicle that they use on their farm annually during the month-long harvest. Now this is no ordinary school bus. Rather than transporting people, it transports dinner out into the fields for the hard workers that harvest canola.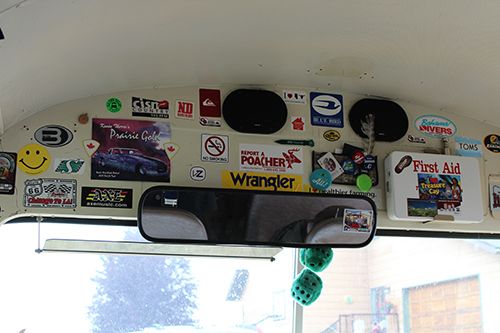 Every night that there are people working out in the fields, Sharon cooks up a hearty meal and loads it onto the bus. Meal time is at about 5:30PM and I'm sure that the bus driving into the field is a welcome sight for the workers. Meals can be anything that she would cook up for her own family. Beef and potatoes with gravy, lasagna, and fresh baked bread are just some of the things that are served family style on the bus. Over the years the interior of the bus has been decorated by all who have had the opportunity to dine inside of it. Decals, souvenirs from abroad and signatures in Sharpie are found on the walls and really gives this place a personality of its own.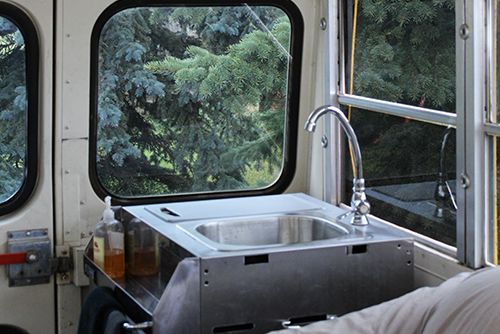 Aside from the decorations the interior of the bus is very different from your typical school bus. The back of the bus is outfitted with a sink where everyone is able to wash up before dinner. The traditional brown seats have been rearranged to face one another and a table is fitted in between. As there are usually about 5-7 workers harvesting canola, only two tables are required for seating during dinner. The remainder of the space houses two comfortable couches for relaxation during the break. For the Mosers it is really important to eat together like a family even during the busy harvest season. This converted school bus ensures that everyone can be together out of the elements to dine and relax partway through the work day.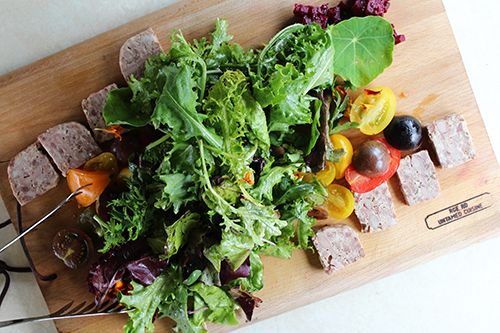 To get the full harvest experience everyone was treated to lunch on the bus. Chef Blair Lebsack of
RGE RD
was on site with his team and prepared an amazing meal using seasonal, locally sourced ingredients. We started off with the Edible Farm Salad, where 90% of the produce is from Edible Acres Farm. Alongside the salad greens were a beet antipasto, marinated cucumber, tomatoes and a pork terrine featuring the pigs raised by Natures Green Acres.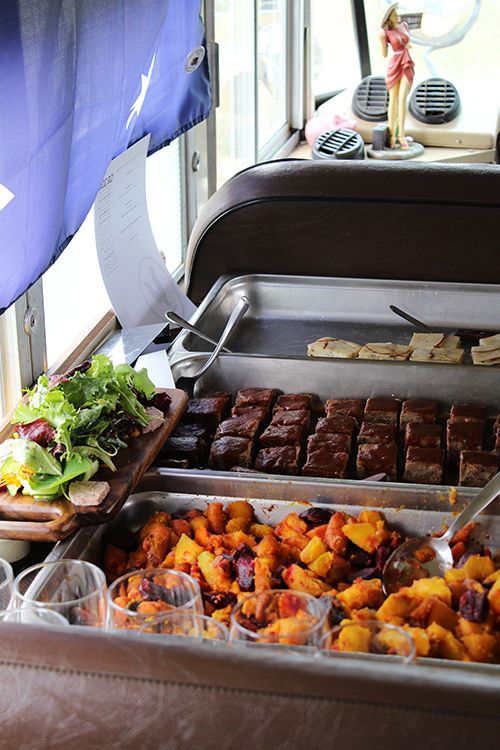 The mains during lunch were served up buffet style, just as they would be served by Sharon on the bus. Beef compression, potato pave, and wood fired root vegetables with squash comprised the bulk of our meal, and every bite was delicious. Everything was flavourful and I loved that the beef compression was nearly identical in resemblance to a brownie.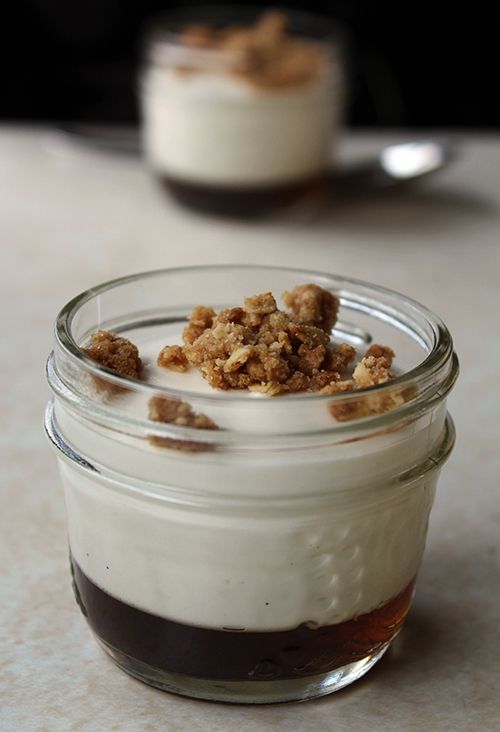 We were all lucky enough to be served dessert with our lunch, and this maple verrine with whiskey gelee and oat streusel was light and ended the meal on a high note. Look out for this dessert on the menu at RGE RD during the cooler months ahead.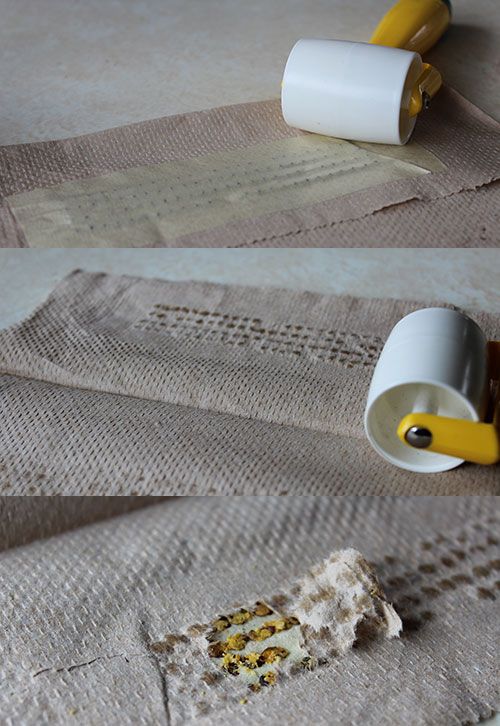 The day ended with a quick, hands-on educational session about canola. Each of us received a paper towel with rows of whole canola seeds taped to it. After being told that a canola seed is 46% oil, we crushed the seeds with a roller and released the oils that are contained within the seed coat. The material left behind is canola meal which is often sold as feed for animals. Studies have shown that dairy cows that are fed canola meal can produce up to 1 litre more milk per day compared to cows that feed on different food. Pretty neat! Other fun canola facts:
Canola is part of the Brassica family - mustard, cabbage and cauliflower are also Brassicas
Canola seed is Canada's third largest grain export
Canola oil has the lowest level of saturated fat - it is a heart healthy oil!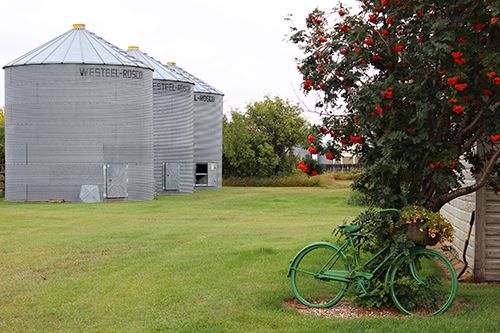 What I thought would be a long drive for lunch turned out to be a really fun day learning about a valuable crop produced in the Canadian prairies. I learned so much about canola and am grateful to have met dedicated producers working day in, day out like the Mosers! I have to send a huge thank you to the Alberta Canola Producers Commission for inviting me out to the farm, and to Sharon and Jack Moser for being amazing hosts! And of course thanks to Blair Lebsack and his team for an outstanding meal as usual.
If you're ever interested in checking out your local farm in Alberta, check out
Alberta Open Farm Days
where you can learn where your food comes from. Open farm days are over for 2014 but I encourage you to search locally for farm tours or wait for the 2015 event! It is so great to learn about your local producers and support them in all that they do.