Revlon Colorburst Lip Butters Now in Canada!
December 04, 2011
As Canadians, we almost always get jipped when it comes to the release of new products. Le sigh. The new Revlon Colorburst Lip Butters have been around for some time in the States, and have been causing quite the commotion amongst bloggers. Good commotion though, I've heard nothing but great things about them!

Originally, these lip products were slated for release in Canada early January 2012, but upon doing some grocery shopping the other day I found these babies! They didn't have their own display or anything, and were just lying there untouched.. so exciting! I picked up 6 shades to share with you today - at the time there were only 9 available and I didn't like the other three.

And if you're tired of reading the reviews, too bad! I am in love with these new lip butters. They are quite pigmented for a drugstore product, also smooth and moisturizing like a lip product should be in my opinion. Nothing bothers me more than using a product that dries my lips out like crazy. No thankyou.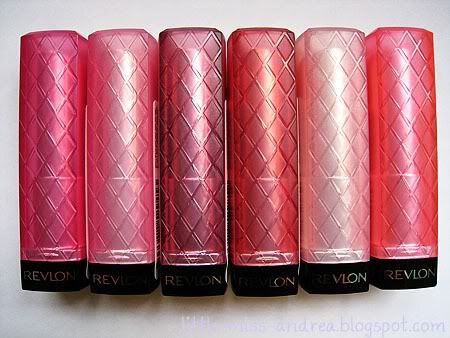 It seems as though Revlon has begun to improve the appearance of their packaging. The lip butter is packaged like a lipstick, with an outer case and a twist up tube to reveal the product. The case is a sturdy plastic, reflecting the colour of the product inside, and with a nice diamond crossed design which is great for gripping onto the case to open and close it. The tube is made of metal, and slides in and out of the case with ease. They lock into each other quite nicely, so I wouldn't worry about it opening when sitting inside your purse, pocket, or makeup bag.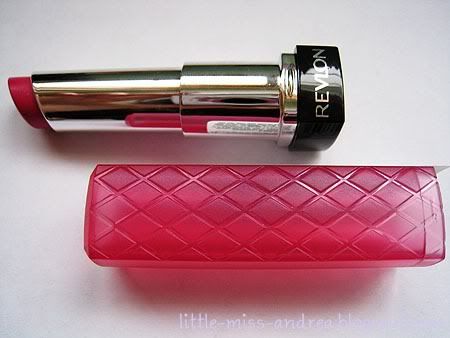 The full range contains 20 different shades, which is fantastic because there will be an ideal shade for anyone who wants to try out the product. The lip butter is slightly scented upon application (vanilla? butter?), but it quickly disappears to leave behind a product with no flavour.
I've been testing the product out over the past couple days, and I find I generally get 2.5 - 3 hours of wear with the product. Within the 3 hour range, I will have to reapply, because my lips no longer feel as moisturized, but the pigmentation is still there. The product feels smooth against the lips - no stickiness, no fuss. One thing I would caution though is not to apply this product when you have really dry, chapped lips. The product will catch onto dry skin and make your lips look terrible!
Now onto the swatches - I picked up: Lollipop, Cotton Candy, Sugar Plum, Berry Smoothie, Sugar Frosting, and Sweet Tart.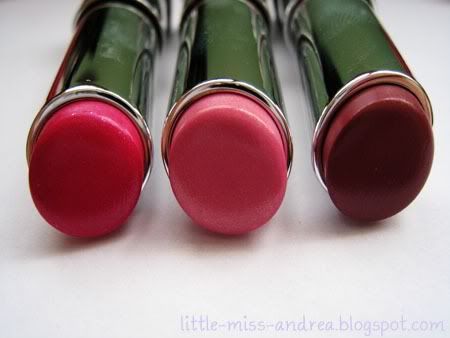 Lollipop | Cotton Candy | Sugar Plum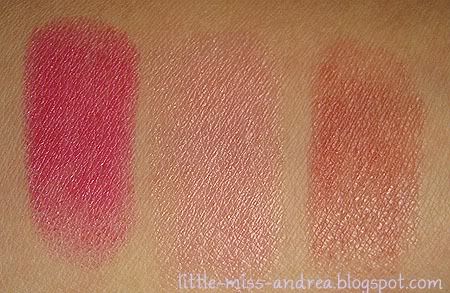 Lollipop | Cotton Candy | Sugar Plum
Lollipop adds a nice pop of fuchsia pink to the lips, whereas sugar plum is more of a neutral lip tone. If you're looking for a nice glossy sheen, I highly recommend cotton candy - I think this colour will look great to add shine to any lip!

Berry Smoothie | Sugar Frosting | Sweet Tart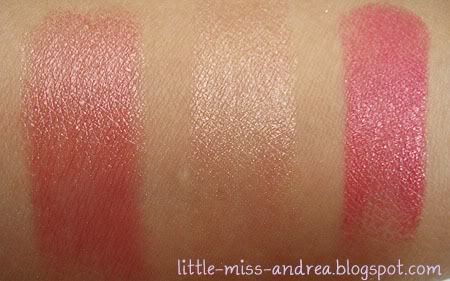 Berry Smoothie | Sugar Frosting | Sweet Tart
I see Berry Smoothie as being more of a mature shade, as it does lean a little more berry red - I wore this one while working this weekend as it is quite suitable for a professional environment. Sweet Tart reminds me of Lollipop, but leans more coral than fuchsia. Sugar Frosting, like Cotton Candy will give great shine and the look of a gloss to lips.
I'm looking forward to expanding my collection of the Revlon lip products! I can't get enough. I'm on the hunt for Peach Parfait, Raspberry Pie, Cherry Tart & Red Velvet. It's like a game!
I am actually so impressed because they perform so well for being a drugstore product. They retail for $8.99 in Canada, and are currently available at Superstore, Walmart & Shoppers Drug Mart. I've also just found them online at
well.ca
. I highly recommend this product for you to try out! My new HG lip product, I'm serious! And if you can't find them just yet, don't worry. This product is not limited edition and will be part of their permanent range of products. Yippee!