Stripes
December 24, 2011
Up until last winter, I never really had any long sleeved shirts, yet alone sweaters. I stocked up like crazy on comfy shirts last year, and this season I've been obsessed with acquiring roomy knits and soft sweaters.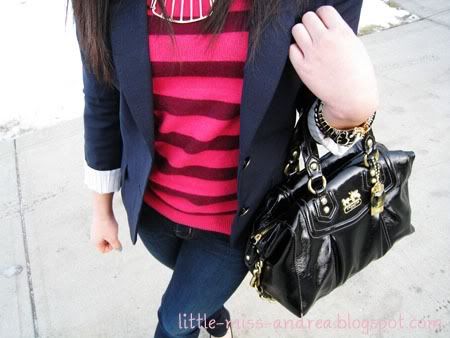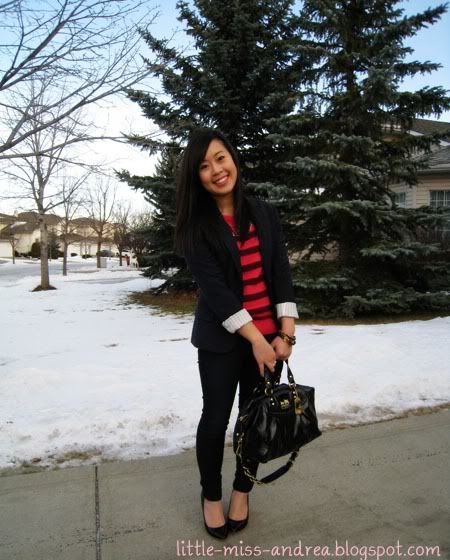 Blazer: Talula | Sweater: Joe Fresh | Jeans: J Brand | Heels: Zara
Necklace: H&M | Bangles & Ring: F21 | Bag: Coach
This particular sweater was a
steal
. I found it while I was actually doing some grocery shopping.. from the Joe Fresh collection at Superstore. I usually overlook their offerings, but I've recently found a lot of their pieces to be so cute! This particular sweater is so, so, soft, and at a price of $10 I just could not refuse.