Below Deck
December 16, 2011
Hello everyone! It's been a while. I'm happy to say that I'm done with four out of my five final exams for the semester! My next isn't until Monday, so I snuck on here to do a quick post for you!

I don't own too many China Glaze nail polishes, just because I'm a big fan of the OPI formulation. I never have any issues with OPI, so I never decided to venture into other polish brands. But some of the colours offered by China Glaze are just so beautiful, so I've had a couple bottles in my posession that I've finally decided to try.


Below Deck is from the Anchor's Away collection released early this year. The nautical themed collection has a great assortment of colours, and I have a couple more that I will swatch soon :)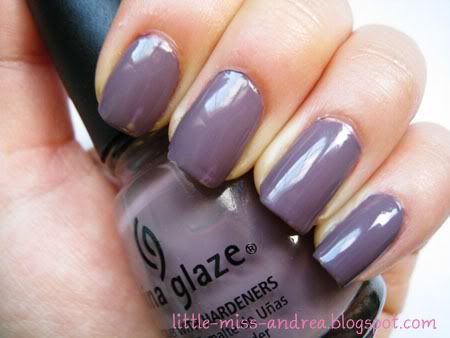 Below Deck is a grey mauve colour. It's almost like a mix of violet and a dark taupe tone together, to give a dusty looking purple. I never pulled this out to use until now, because it's a great darker shade for fall & winter.
The formula of the polish is fantastic, highly pigmented, and achieves full opacity at two coats. The only issue I have with China Glaze itself with shape of the brush. It's longer and slimmer than the traditional OPI Pro-wide brush that I'm used to. I had some major messy cuticles to clean up! I never make a mess with OPI, so having to adjust to the brush might prove to be a little problem.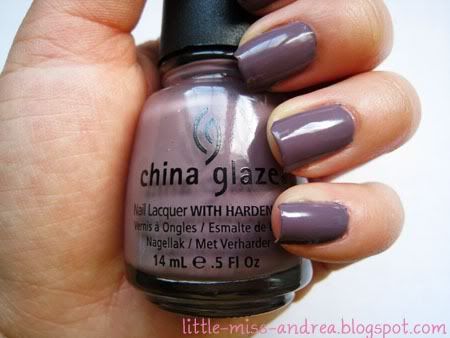 The polish dries quickly and to a nice shine. Love it!
And just a reminder!
The Tutti Frutti giveaway
is still open, so don't forget to enter!