Manicure Monday: Vant to Bite My Neck?
May 06, 2013
Happy Monday! Or unhappy. I'm back in school for the Spring semester, and bracing myself for the crazy amount of work that's about to come my way. But on the bright side, Spring has finally hit Edmonton and I've been enjoying every minute of the warm, sunny weather.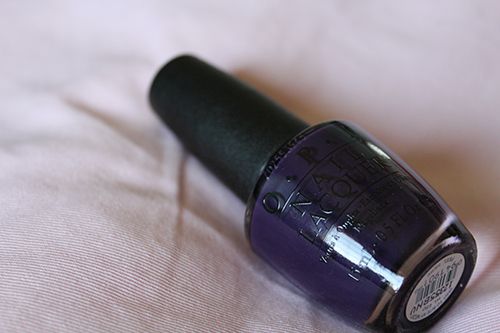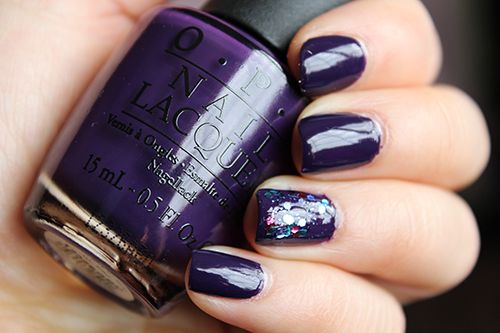 Today I have the last shade that I have from the OPI Euro Centrale collection to share with you - Vant to Bite My Neck? It's a seductive, dark shade of grape purple that will look great with any skintone. While it doesn't scream Spring, sometimes there are those gloomy, rainy days that call for a deep shade like this one. I found that the formula was slightly streaky, but with two coats, this polish levels out nicely, drying to an opaque, glossy finish. It wears for up to 4 days chip free, and I added a little interest with Polka.com as an accent on my ring finger. It really is an interesting shade, which varies it's look under different light settings - I couldn't stop looking at my nails this week!