A Big Thankyou: Lace Dress & Emerald Accents
May 18, 2013
I have a lot of things to be thankful for. The past couple months my life have been a whirlwind adventure - with school, family, jobs, etc. But one thing has kept me mostly sane - and that is this blog here! I need to say a big thank you to all of you that support me in this blogging journey, because so many great things have come my way. I've been able to connect with countless individuals throughout the world, and locally the support has been amazing. For those of you that are unaware, a couple months ago, I was shortlisted with a nomination for Yeggie - an award recognizing social media in Edmonton. I was nominated for Best in Food - and although I didn't win the award, it was a honor just being nominated with all the other deserving individuals.

So with this post, I thought it would be suitable to share with you what I wore on the night of the awards banquet.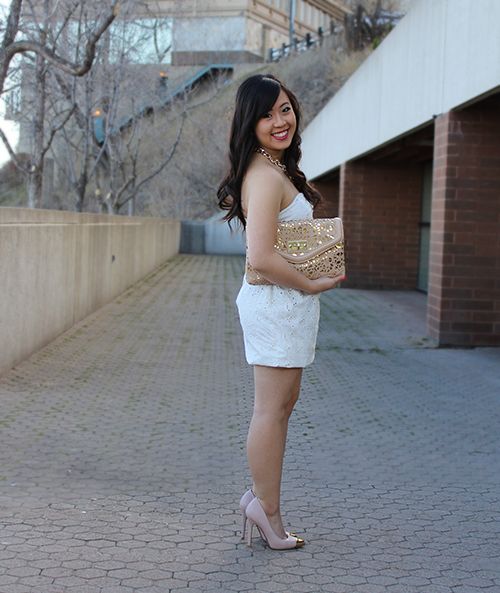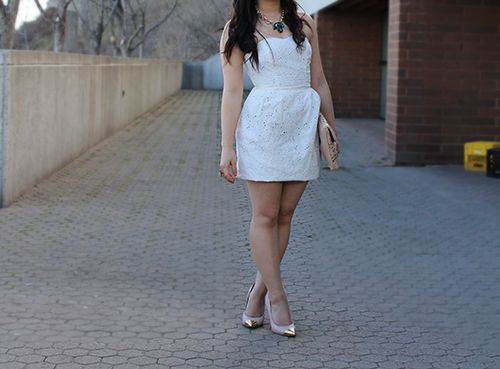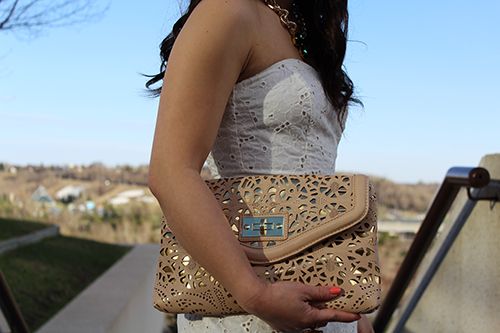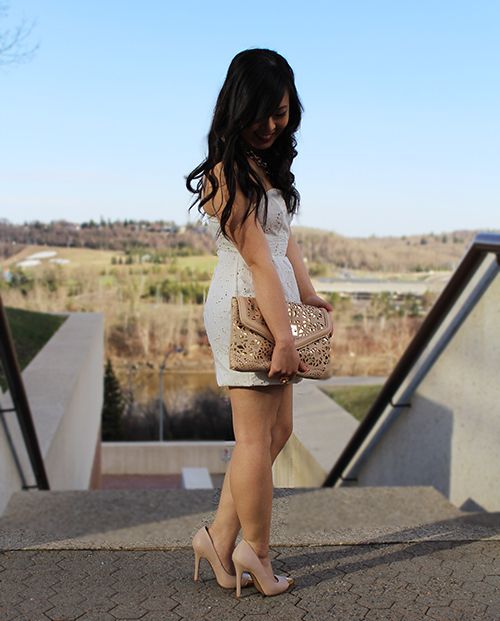 H&M Eyelet dress (similar) (love this) | Shoedazzle Heels (similar)
Aldo Clutch (similar) | Oia Jules Necklace
Who knows where this adventure is going to take me next? All I can say is that I will continue to work hard and be thankful for everything I'm given. So thankyou, thankyou, thankyou - I cannot thank you all enough for being here on this journey with me.
xo Andrea