Manicure Monday: OMG Nail Polish Strips Review
January 28, 2013
Sometimes I like to be lazy. But I've never been so lazy to the point that I had to apply nail polish strips on my finger tips instead of doing a full manicure as per usual. So when I first checked out the line of options from OMG Nail Strips, I thought it would be a breeze putting them on.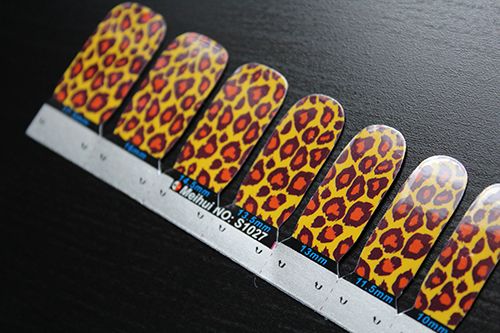 OMG Nail Strips
is a company based out of New York selling various nail polish strip designs for your nails. Having the predesigned stickers allows you to put intricate designs on without having to wait hours for polish layers to dry and risk having designs smudged.
A major advantage for their products is definitely their price point, where a set for a full manicure is under $5 and their website offers free shipping to all destinations. When you compare the price to nail polish strips by Sally Hansen or OPI (upwards of $9), you are saving quite a bit.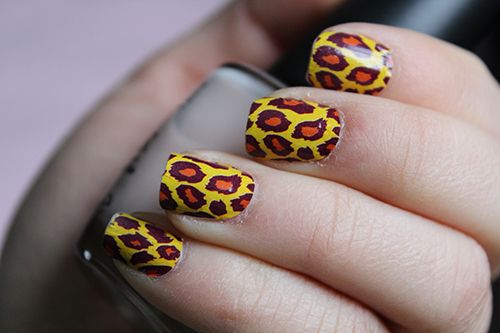 For myself, I chose to go with a leopard design (
available here
) as I liked the contrasting colours in the set. Each package comes with 14 nail polish stickers that are in standardized sizes to accommodate most nail sizes. I had no idea what to expect for application as it was my first time using nail strips of any kind, but the application really was a breeze.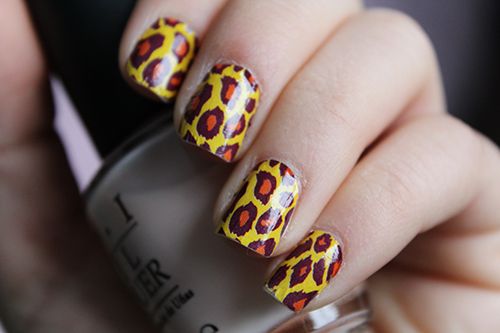 The stickers were quite thin, but very sticky and pliable. Most of the sizes did accommodate to my fingernail sizes, and after being stuck on, it was really easy to take a pair of cuticle scissors to just trim off the excess. I'd say the entire process took me about 12 minutes to do, and for a first timer, I'd say this product seems pretty fool proof.
But there's a bad part. I started seeing some tip wear within 24 hours of application, and didn't exactly know why. The stickers were well adhered to my nails, and I'm usually pretty lucky with chipping issues. But then I realized that removal of the product is done using water, so anytime I washed my hands or took a shower, the nail stickers likely suffered some damage. If you do decide to try out any of the nail polish strips, I would
highly
recommend finishing off with some topcoat just to preserve the design. As I wore these without topcoat, the stickers lasted me about 2.5 days before I needed to remove them.
Since I usually am pretty simple with my manicures, I would love for this company to release some simpler designs - maybe even just some plain sparkly or metallic designs that can be worn and be removed easily! But for those of you that love something a little more eye catching, check out their range of products
here
.
Disclaimer: This product was sent to me by a PR company for consideration of a review. This post is 100% my opinion, and as always, my priority is to you, the reader, to present an unbiased, thorough review.