Manicure Monday: Lady is a Tramp
January 14, 2013
Happy Monday!! Hope everyone had an enjoyable weekend - I spent it away in the mountains and the weather was gorgeous. I'm fully recharged and ready to make my way through this semester!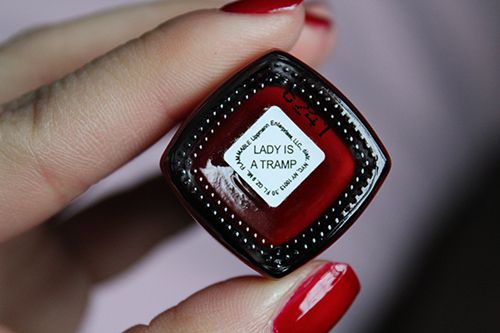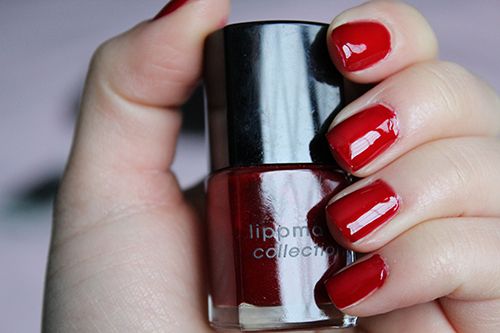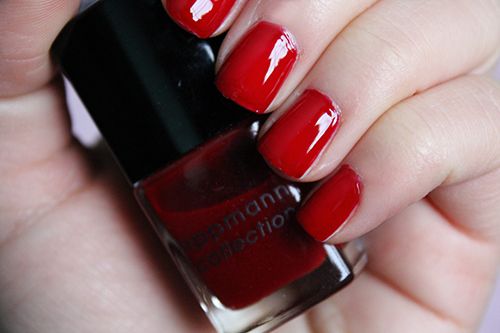 This week I've got a classic Deborah Lippmann shade to share with you - Lady is a Tramp. I picked this shade up a couple years back on a trip to Hong Kong and can't believe I haven't tried it out yet! The bottle is completely different from those that are made now, but I'm sure the colour is just as rich. Lady is a Tramp is a gorgeous deep red creme, with a jelly-like consistency. It could easily pass as a one coat polish - which will look more like a fuchsia-red when applied. After the second coat, the colour deepens and takes on the mature, deep red.
The formula of this was spot on: not too runny, yet thick enough to flow and be easily controlled during application. The polish dried with an incredibly glossy finish and lasted up to 5 days chip free. I'm thinking I need to get on the Deborah Lippmann train!