Happy Monday! I travelled on slick, pure ice roads this weekend! So much fun... not. Last week my city was sitting at a high of +6'C, and then dropped to -30'C within two days, meaning all the roads now are pure ice. Add a couple centimeters of snow on top, and you've got disaster. At least Oprah is in town tonight? Does that make up for it? Hah, hope everyone else had a fun weekend!
This week I have a brand new Shade from Nicole by OPI to share with you. And better yet, its the perfect Barbie Pink. Get ready to meet: Still Into Pink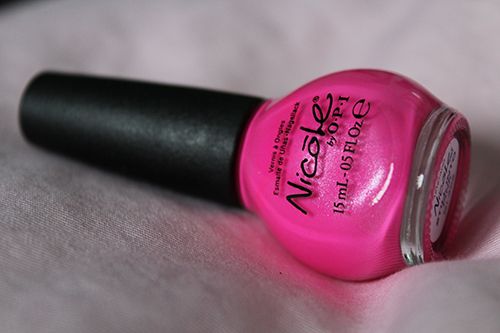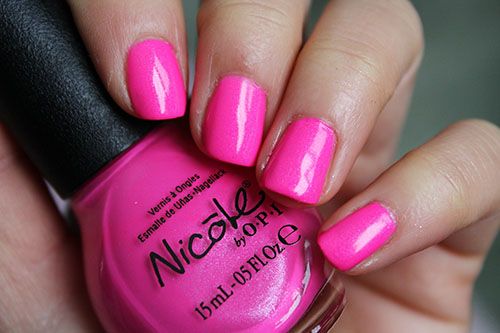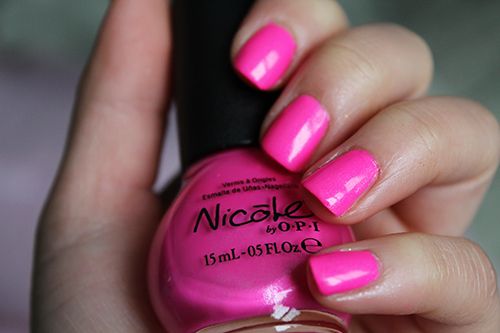 Still into Pink is a very bright, blue-based pink chock full of a silvery shimmer. Being my first Nicole By OPI polish (I am an OPI snob..), I was surprised by the brush, as it is shorter and wider than the traditional OPI one. It isn't difficult to work with though, as the bristles spread evenly for a nice application. This particular shade was very vibrant, and perfectly opaque at two coats. Because of the almost neon quality, Still Into Pink does dry matte, but thats nothing that a topcoat can't fix to turn it into a glossy finish. Trust me, this shade is so much fun - I got so many compliments with it on! :)
Disclaimer: This product was sent to me by a PR company for consideration of a review. This post is 100% my opinion, and as always, my priority is to you, the reader, to present an unbiased, thorough review.