All You Can Eat: Sumo Sumo Sushi Bar & Grill
January 12, 2013
All you can eat sushi. Something I dread eating in my hometown. Why? There is no fresh water around where I am.. eating expensive mediocre sushi? No thankyou. But if you tell me that there's good sushi nearby, and they offer an all you can eat menu? It's worth trying if I can't pull up the funds to fly to Vancouver and eat it!

Sumo Sumo Sushi Bar and Grill - 220 Lakeland Drive #300 - Sherwood Park, AB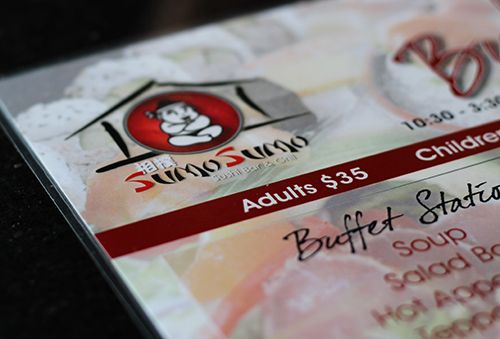 While Sumo Sumo has been around for about 10 years, it's never been a place for me to visit until recently. Sherwood Park isn't necessarily close, but I've heard so many good things about Sumo Sumo! I called to inquire about their menu, and was informed of their All You Can Eat menu that happens every Sunday from 10:30 - 3:00 PM for $35 per adult. From what I understand, you can eat from the a la carte menu on Sunday, but regardless you have to pay the $35 base price in addition to the items you order.
Walking into the restaurant shortly after 11:00 on a Sunday morning meant it would likely be pretty quiet, but there was already a large group seated in the restaurant eating away. The environment was clean, and the large windows allowed natural light to liven up the place.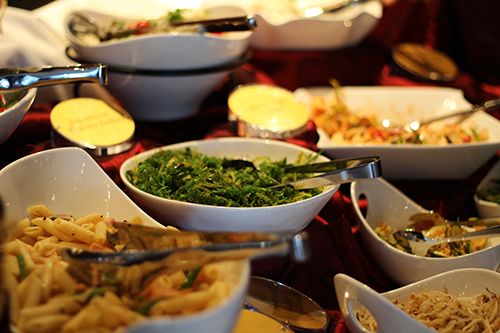 For the buffet, there is a hot food station and a menu to order from. At the hot food station is a variety of dishes like yakisoba and teriyaki beef for example, but there is also a wide selection of cold salads and specialty sushi rolls not available to order through the all you can eat menu. Some notable items? Wakame (seaweed salad), garlicky edamame, and marinated tofu puffs.

Dessert selection - cheesecakes, cake, and fresh fruit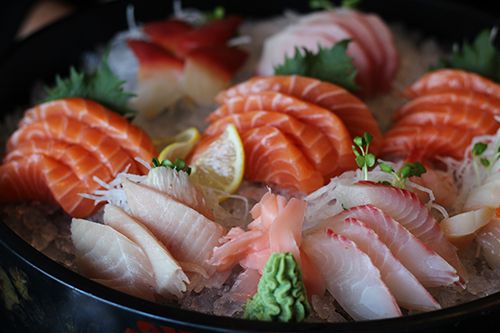 For sashimi, sushi, tempura and the works, you order through your server instead of using a paper and pencil to order like traditional AYCE restaurants. Of course we went for the sashimi, which is limited to 20 pieces per person... But when we saw the size of the pieces it was absolutely not a problem! The fish was sliced large and thick, making every bite satisfying. We ordered salmon, toro, yellowtail, red snapper and surf clam just to name a few, and everything was so fresh! Totally amazing quality for Edmonton and I would even go as far to say the quality could rival Vancouver.

Assortment from the hot buffet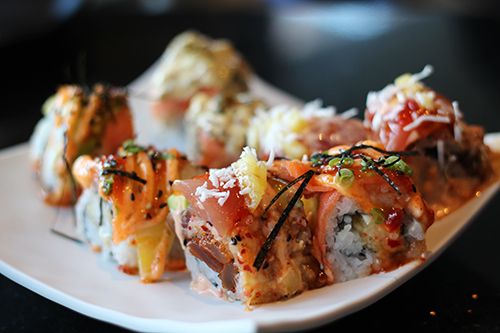 One definite highlight from the hot buffet was the availability of specialty sushi rolls you cannot order through your server. My favorite roll had to be the Aloha roll:
ahi tuna, spicy tuna, avocado, masago, eel sauce, spicy mayo, green onion, pineapple, shredded coconut, soy & sesame oil
. But a major hit at the table was the Joe's Special roll:
shrimp tempura, smoked salmon, scallop, mango, avocado, green onion, masago mayo, sweet chili sauce & sesame seed
. Both rolls had fresh fish and intense flavoring - both which I would definitely order a la carte.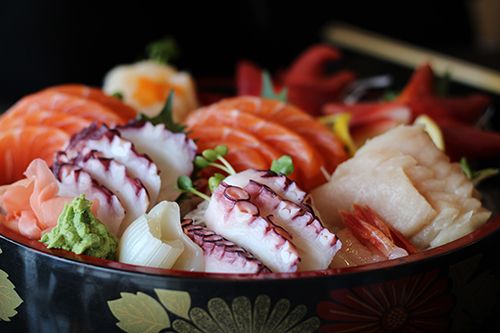 sashimi round two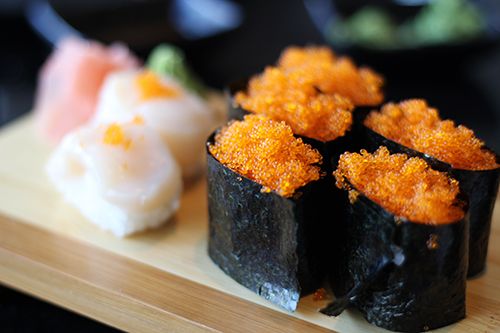 The quality of sushi here at Sumo Sumo really shocked me - the fresh fish and generous portions were something I didn't ever imagine finding in Edmonton. The All You Can Eat is on the expensive side, but given the quality and location, I would say it is definitely worth a try if you are craving an AYCE sushi fix. I will definitely return for the AYCE and would probably have it up to 2 or 3 times a year here. Beats shelling out $500 flying to Vancouver, right?