The dining scene in Edmonton just keeps growing bigger and bigger. I swear, there's been a new restaurant opening up each week for the past couple months! So much food, so little time to exercise. Seriously, gym time 3 times a week is going to be my new years resolution.. so that I can gorge even more. Teehee.
Canteen - 10522 124 Street - Edmonton AB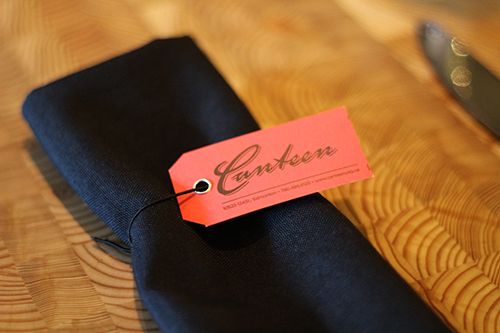 The Red Ox Inn (not to be mistaken for a place to stay!) has always been known as a notoriously delicious restaurant in Edmonton. So when I heard its little sister was set to open up in our city, I was sure to check it out as soon as possible.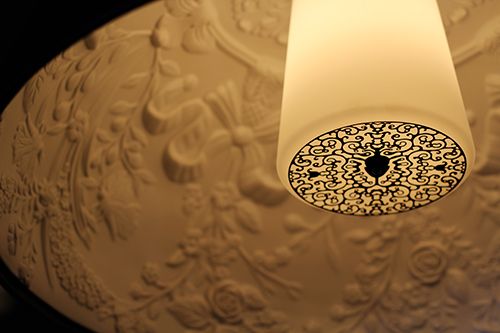 Some friends and I arrived around 12:30 on a Wednesday, just a few days after their opening and it was
packed
. I was definitely surprised, but it just goes to show how much excitement for the restaurant had been going around! Stepping into the restaurant, I immediately noticed the attention to detail in the decor. The intricate patterning in the light fixtures and table tops is hard to miss - but the dim, tavern-like environment makes gives the place a laid-back vibe. The lighting is so cool, I can't wait to check out their dinner service just to take in the surroundings.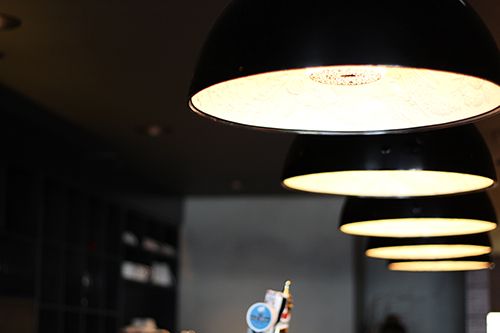 Lining the wall behind the bar is an impressive array of wines, and craft beers are available on tap or by the bottle. In addition, its the first time I've spotted
Q Water
here in our city - a water filtration system specifically designed for the hospitality industry that filters tap water into still and sparkling water. Numerous restaurants in Calgary feature this system, and for $1 per guest here at Canteen, it does help to minimize waste from bottled water. Of course, regular tap water is still an available option for drinks at no additional cost.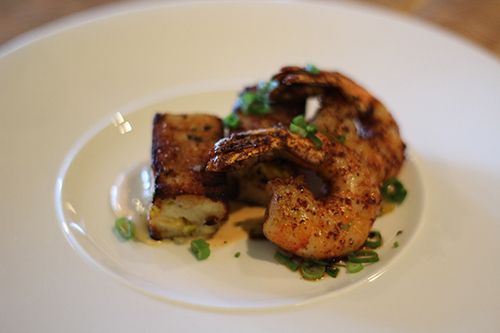 On this particular day for lunch, I was famished. Didn't eat anything for breakfast, and a late lunch meant a growling stomach.. and subsequently lots of food. The three of us started off by sharing
Ancho dusted shrimp with corn/shrimp toast and spicy aioli
($14). While the shrimp was cooked and spiced wonderfully, the anchovy & toasted shrimp bread pudding was the most interesting component on the plate. The texture was reminiscent of chinese radish cake - dense but still soft, and it even contained small, dried shrimp I often find in Chinese cooking. The buttery, spicy aioli really tied everything together.

Moroccan lamb chops on eggplant caponata with hazelnut celeriac, lentil salad and minted raita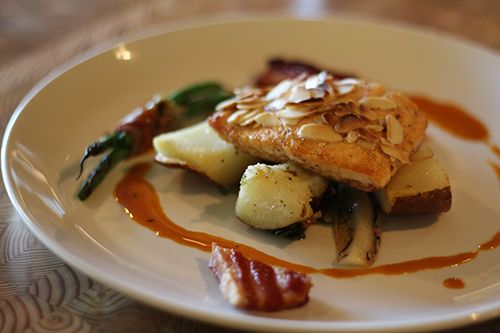 On the menu were a lot of enticing options, and with three at the table I was able to try out some of everything. The fish on the menu had been calling my name:
Almond crusted Arctic Char with pork belly, carrot orange buttersauce, green beans and grilled escarole
($18). The arctic char was perfectly cooked - not overdone and slightly soft in the middle, allowing the meat to flake with each bite. A slight crisp crusted seasoning on the fish wasn't overpowering, and allowed the natural flavour of the fish to shine. I loved the buttersauce which was slightly tangy, adding another flavour profile to the dish.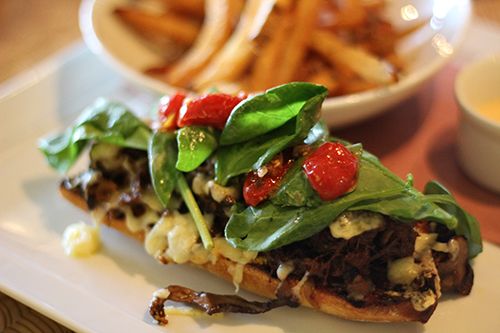 For myself, I had to have the
open faced shortrib sandwich on applewood cheddar toast, mushrooms, and rosemary pecorino fries
($18). When the plate arrived to the table, the aroma from the dish had me salivating. The cheesy mixture of shaved shortrib and mushrooms atop the toasted bun was so gratifying! The greens and tomatoes on top added a nice touch of colour, and made it feel just a little healthier. The fries on the other hand had great flavour, but were unfortunately softer than I like - some were even limp. Had they been cooked a little longer, they would be perfect!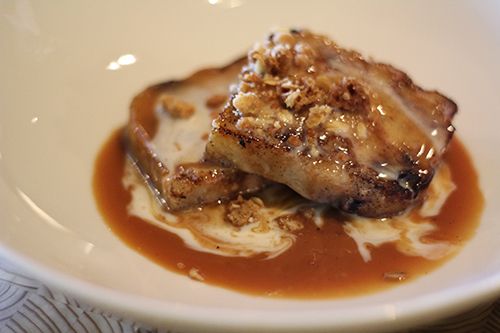 Now a meal out isn't complete without dessert, so we all shared the
white chocolate cherry bread pudding with Caramel Sauce and creme anglaise
($9). Two slices of warmed bread pudding covered in the sweet sauces was so satisfying. The bread was soft and moist, and not too sweet, ending the meal on a high note.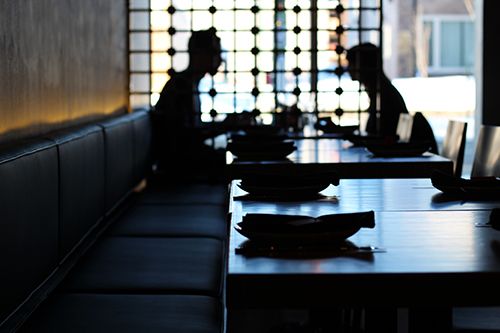 The dining experience at Canteen was definitely a highlight for me in the year of 2012. I liked it so much that I've already made a second visit (first dinner out in 2013!), and am feeling like it is becoming a new favourite restaurant of mine. The food is great and the service is friendly - the servers are so knowledgeable! My next venture here will be
for their brunch
, which will be available starting January 5th - seriously, the dishes sound awesome and I can't wait to try it out!