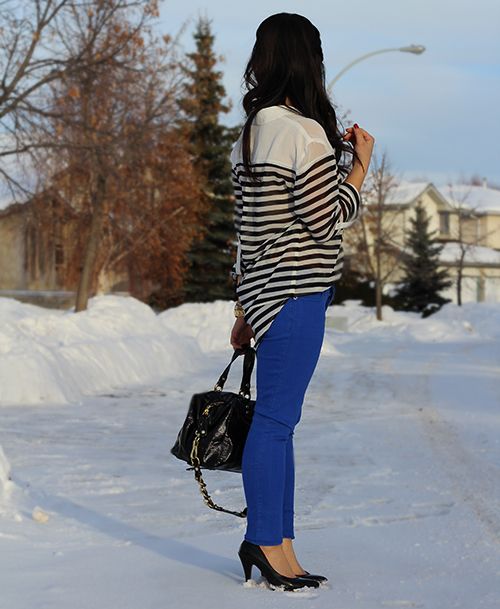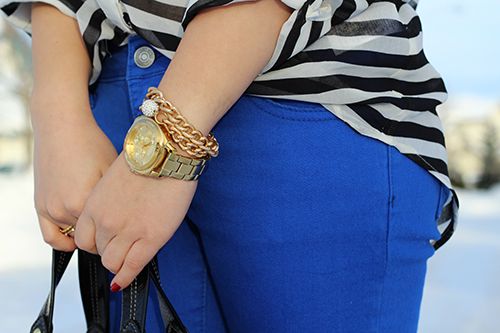 Garage Striped Chiffon | F21 Jeans (similar) | Shoes from HK
Coach Boyfriend Watch | Helloberry Bella Bracelet | Coach Audrey Bag (similar)
Stripe Me Happy. Kind of like colour me happy, but with stripes. Because it's taking everything I have in my system to avoid buying striped pieces for my wardrobe. I remember I hated stripes two years ago, and now it takes every ounce of my willpower to resist them. Ah. Don't even get my started with my leopard print loving problem either!
I'm sure everyone out there has some type of colour or pattern they can't help adding to their closet. Whats yours? :)