Manicure Monday: Strawberry Margarita
April 16, 2012
Strawberry margaritas. Something I could definitely go for right now considering I don't think I'm ready for my exams at all this week! Hence why OPI's Strawberry Margarita is my perfect shade for the week.


Strawberry Margarita is a shade from the Mexico collection a while back, but such a great pink for the Spring and Summer months!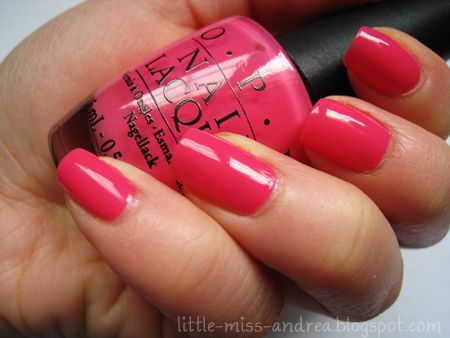 This particular creme shade is what I like to call a 'soft hot pink'. Not a neon bright pink, but just a bit brighter than your conventional pink shade.
The formula is smooth and is perfectly opaque with two thin coats. It wore chip free for 4-5 days, and it definitely is a shade I'll be going back to in the summer!