Glossybox Update
April 14, 2012
Yay, it's finally the weekend! Yesterday marked my last class of my undergrad career - finally in the home stretch and can't wait for my four month break to start. But, gotta finish with the exams first. I might disappear for a while to cram everything I've learned into my brain, don't miss me too much! (Just kidding, I'm not that important :))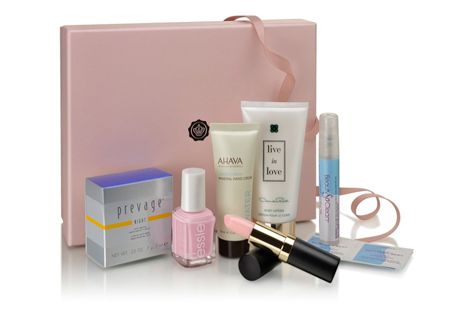 Anyway, a couple weeks ago after
reviewing the first GLOSSYBOX
, I was contacted by the company to become an ambassador. What does that mean for you? All my blog readers can get
10% off
your first Glossybox by using my personal code:
GLOSSY24
! Glossybox in my opinion is one of the best boxes available in the Canadian market at the moment. For $15 a month, you get 5-6 premium samples to test out, and have the chance to discover new products unavailable to other companies. I was quite impressed with the first box I received, and can't wait for the next one. What are you waiting for?
Sign up to become a glossy
& take advantage of the 10% off!
*by using my personal code, I gain referral points when you purchase your first box