Manicure Monday: Ole Caliente
April 23, 2012
Hi everyone! Happy Monday - not! Just kidding - I hardly slept over the weekend studying for two final exams that I wrote today, and now I'm studying for my last one that is tomorrow. Soon I'll be able to sleep in again! Hope you all had a better weekend than I did!

Today I have a beautiful coral red to share with you from Essie's Navigate Her Spring Collection. The coral red colour itself screams more Summer than Spring for me, as I tend to wear my coral shades in the Summer months - but no matter. This coral is so pretty when worn, and should be flattering on all skintones.


The polish itself was saturated and extremely pigmented. I think I could have gotten away with one thicker coat versus the two thin ones I applied.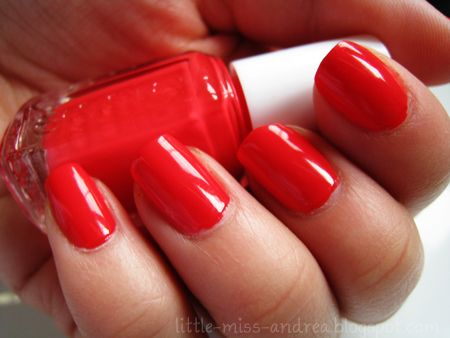 The creme formula applied like a dream and was so easy to control on the nail. You might look at the colour and think it looks familiar, and yes! The shade is very close to the OPI Holland collection shade
Red Lights Ahead... Where?
They could almost be dupes of one another, but I see a little more orange in the OPI shade, and more red in Ole Caliente. If anyone wants swatch comparisons, let me know and I will compare them!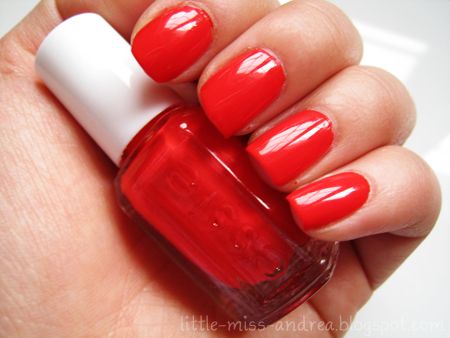 The polish wore wonderfully for a full five days before chipping - sounds good to me in my books :)
Talk to you all when I'm done my last exam!