Manicure Monday: Love-ly Tips
February 10, 2014
Happy Monday! It's been a whirlwind of a week & weekend for me having to deal with post-wisdom teeth woes. Thank goodness that's a once in a lifetime ordeal!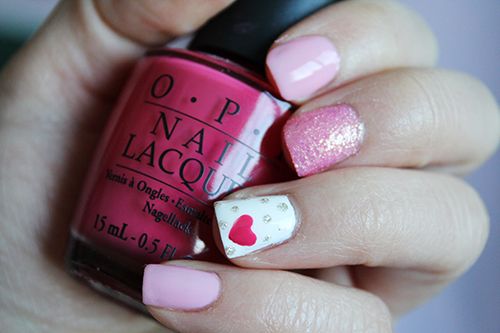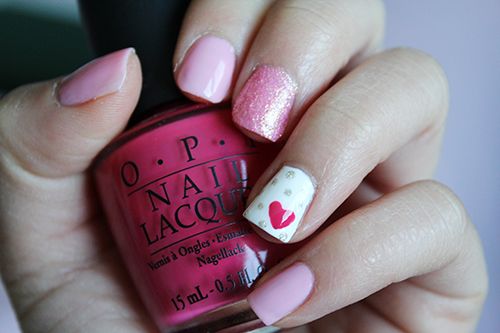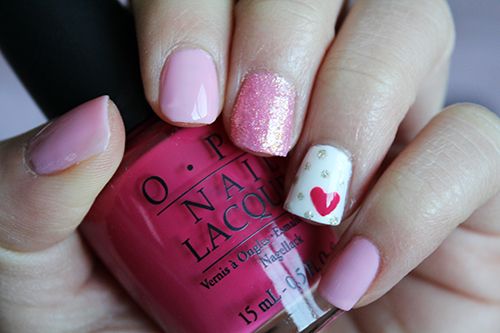 It's been awfully cold in Edmonton lately and I'm consistently drawn to cooler tones and darker shades to wear on my nails. But in the spirit of Saint Valentine, I've got a cute pink manicure to share with you all this week! For this particular manicure I've used
OPI Pink-ing Of You
, China Glaze Wish on a Starfish (swatch & review coming next week!), OPI Alpine Snow,
OPI My Favorite Ornament
&
OPI You're Such a Kabuki Queen
. Can you tell what my favourite polish brand is? *wink wink*
I'm not usually one to have themed nails, but when Nail Polish Canada asked me to create a themed manicure, I was up for the challenge. If you love this look, give me a vote
here
!