Chef Brawl: Battledish 2013
October 11, 2013
Last weekend, I had the chance to judge in a local culinary competition hosted by Dishcrawl. The event itself was called Battledish, where 6 local chefs were competing for the following titles: Most delicious, best cocktail, most creative, most authentic, and most modern. As Dischrawl is an organization with events across North America, lots of cities pitted their local chefs against one another on the same day to see who would come out on top.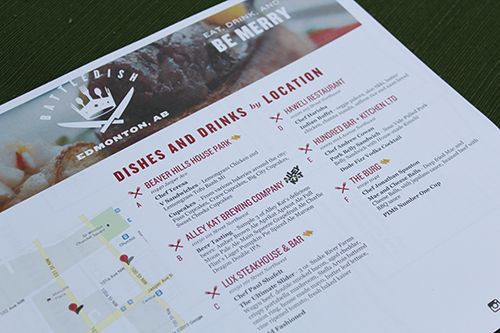 As Dishcrawl is a walking culinary adventure, the six different stops on the map were all located within the downtown core of Edmonton. Every participant was given a map with a voting ballot, and the purchased amount of tickets to try out food at the different restaurants participating.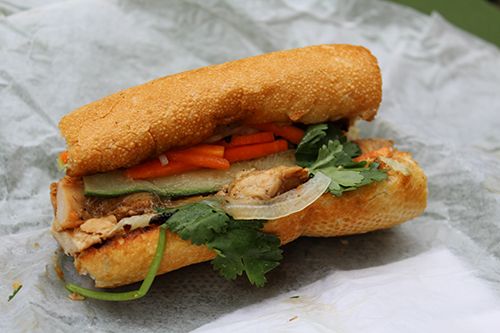 V Sandwiches - Lemongrass Chicken Vietnamese Sub

Fuss, Big City, Crave & Sweetcheeks Cupcakes - Assorted Varieties

Chef Andrew Cowan (Hundred Bar & Kitchen) - Pork Belly Sandwich + Dude Fizz Vodka Cocktail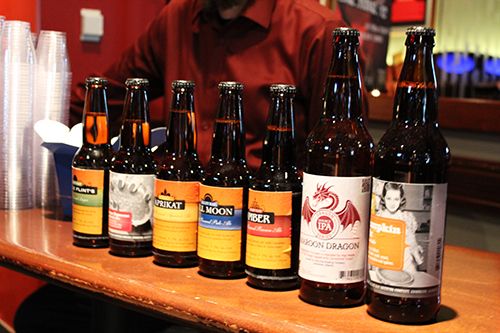 Alley Kat Brewing Company - Beer Flights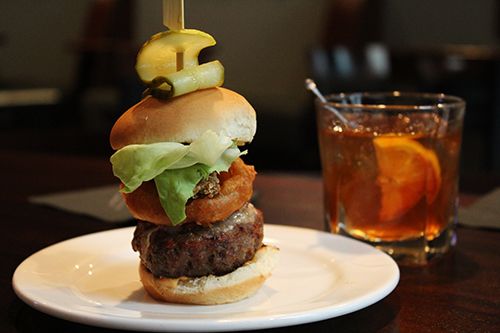 Chef Paul Shufelt (Lux Steakhouse & Bar) - The Ultimate Slider + Old Fashioned

Chef Jonathan Spanton (The Burg) - Mac & Cheese Balls + Pimm's Number One Cup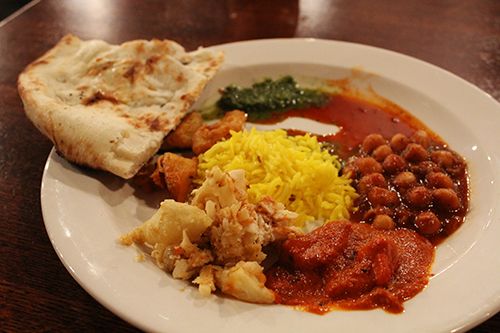 Chef Harisha (Haweli Restaurant) - Indian Buffet
Just looking at these pictures, I'm sure you know I left the event with a full, happy tummy. There was so much food, I literally could not eat anything more at the end of all the stops, despite the buffet being extremely tempting. So for the results....
Best Cocktail: Pimm's Number One Cup
Most Authentic: Haweli's Indian Buffet
Most Modern: Lux's Ultimate Slider
Most Creative: The Burg's Mac & Cheese Balls
Most Delicious: Lux's Ultimate Slider
And to tell you the truth, I was actually surprised about some of the results! I had voted differently in certain categories and was puzzled with some of the winners. I quite enjoyed Andrew Cowan's use of kimchi on the sandwich, and found the Mac & Cheese Balls cooked at the Burg to be pretty much inedible. The braised pork belly accompanying the cheese ball was absolutely delicious though. And the Ultimate Slider? It was quite difficult to eat, and portions of it were also not pleasing to my palate. I think the biggest issue with judging a competition of this caliber has to do with consistency within the restaurants, and that can be hard to do when you have 267 participants to feed at different intervals within a 3 hour time period. That being said, I still had a great time at the event and wouldn't mind doing it again. Word on the street is that Cocktail Wars is the next upcoming event. Now the question is... how will there be accurate judging for that? ;)