OPI Muppets Collection: Excuse Moi!
November 07, 2011
Hellooooo, hope everyone had a great Monday! I wrote a midterm this morning, and still have two to go this week, so here's a short & simple post for you :)

Ever since seeing the promo images for OPI's Muppets collection to celebrate the Muppets movie this holiday season, I honestly wasn't too excited. I myself am not a huge glitter fan.. hence, I'm not too intrigued by the Deborah Lippman glitters (even though they do look gorgeous!). The reason why I don't really like glitter polishes is the time consuming removal (yes I know about the tin foil method), and some polishes just suck up topcoat leaving a rough feeling even after 2 layers. Also, some glitters just look too chaotic on the nail for me. I love my creme and shimmer finish polishes, and don't think anything will ever change that.

However. Upon seeing some of the swatches from the collection pop up around different blogs I follow, I was curious and ended up picking three from the collection: Excuse Moi!, Meep-Meep-Meep and Warm & fozzie.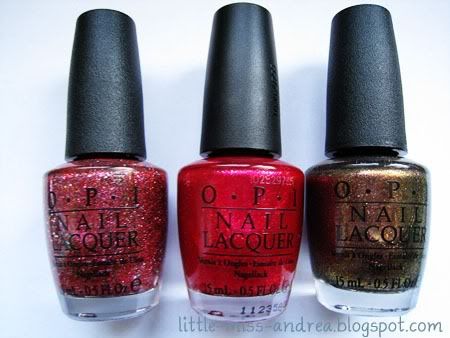 Excuse Moi! is a glitter polish (shocker!!), while the other two are shimmers/duochromes. The reason I was drawn to Excuse Moi! was because the glitters weren't huge. Many of the other glitter polishes in the collection contain large hexagonal glitters, and are moreso meant for layering. Excuse Moi! is pigmented enough to achieve opacity in two coats.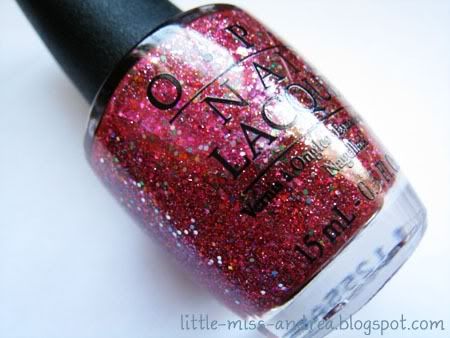 The polish itself is a fuschia pink tinted base, full of tiny pink and silver glitter, and featuring a rainbow of larger, round glitters. If you look closely in the picture above, you should be able to see some blue, green, yellow, red & orange. The polish has
a lot
going on in there. It's like a glitter party!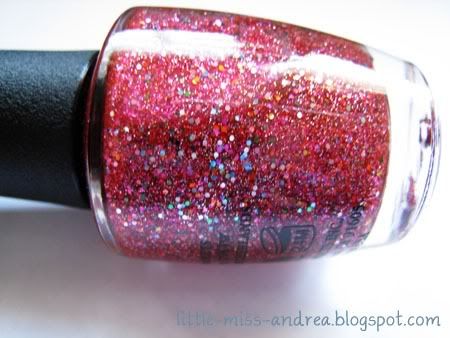 The polish shines like crazy, but there's one thing I'm not liking about it: it's a topcoat eater! I put on two thick layers of topcoat, and the polish is still rough to the touch. To attain a completely smooth manicure, I'm thinking 3-4 layers minimum would be needed.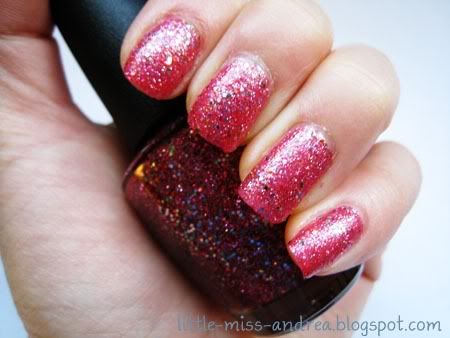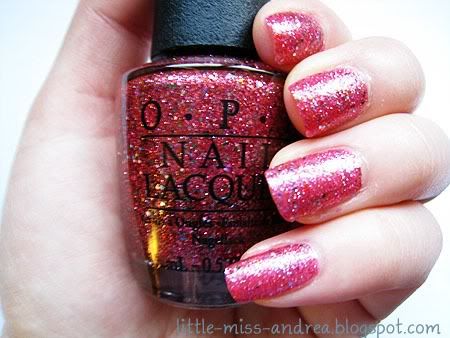 Aside from the roughness issue, I'm loving this polish at the moment. It's such a nice, festive polish that you can wear during the upcoming holiday season. I'm slightly regretting painting this colour this week though - I can't stop staring at my nails while I study! Wonder if it'll be a hazard while I drive ;) just kidding.