Rimmel Volume Accelerator Mascara
November 18, 2011
It's time to face the truth. I think I have a terrible case of short, stubby, Asian lashes. They'll curl.. but the curl will disappear within the hour. They'll take mascara.. but the weight will pull them down and just make thick, and stick straight. In the past, I've come across a couple mascaras that work well for me, but there's just so many out there that I want to try!

While doing groceries a couple weeks back, I noticed that there was a ton of new mascara out, and with a coupon for $1.50 I picked up these two particular products by Rimmel. One a mascara, and the other a lash serum. We'll save the serum review for another day :)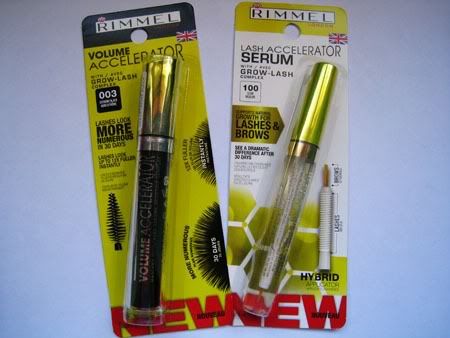 I've never personally tried out any Rimmel beauty products, so this was a nice introduction to the brand.
note: I would take pictures of my eyes with the product on.. but oh my goodness I could not stand looking at pictures of my eye and deleted them all right away. So gross looking, bleh.
Anyway, the tube itself is quite large, giving you quite a bit of product. It can be a little awkward to hold if you're used to more slender tubes of mascara. The bristles spiral down around the wand, and give resemblance to a pear when you look closely. I personally found the application to be pretty simple, no issues with the brush here. Just be mindful of how much product is on the brush when it comes out, because sometimes it's coated in product.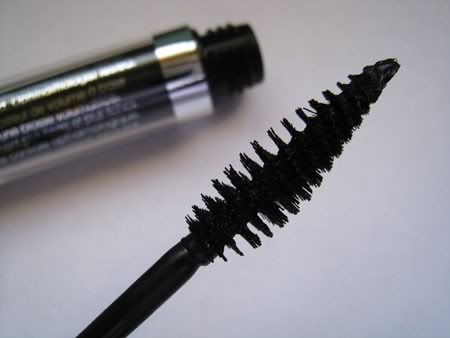 I actually am very impressed with the results of this mascara. My lashes are instantly thickened and extremely lengthened but not volumized. My lashes maintain curl all day long as well. No joke. It's seriously fantastic. For once, a product that does what the packaging claims, for the most part (if you exclude the volumizing factor)..
Rejoice!
But not so fast...
But I'm sitting on the fence due to the formulation of the product itself. The product is thick and sticky.. almost tacky, so that it takes a bit of time to dry. And due to the thickness, it can cause some lashes to clump together, so I have to utilize an alternative mascara wand to separate my lashes and make them look as natural as I can. I personally don't mind waiting a little longer for the mascara to dry (this one takes about 1.5 min), but you have to be careful cause it can smudge if you blink a little too much while waiting. After drying though, the product is quite lightweight on the lashes.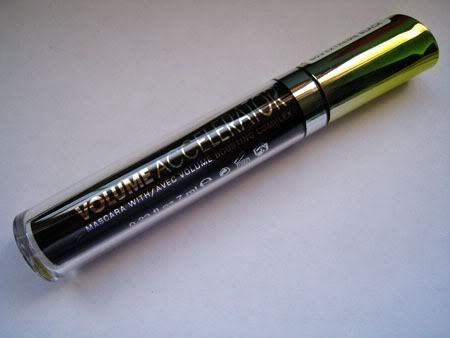 As for the lashes looking more numerous after 30 days.. I can't vouch for that because I don't wear mascara on a daily basis. My day to day makeup routine is very simple, so I tend to forget to put on mascara altogether for days at a time. Looking at them now, I don't see any big differences, but I'll definitely keep an eye out when I start using the lash serum!
If it weren't for the thick formula.. I would recommend this mascara for lengthening in a heartbeat! It gives my lashes a dramatic lengthening effect, making it almost seem like I'm wearing fake eyelashes when I'm not.