What did you do this weekend?
November 16, 2011
Even though I was swamped with studying & homework this past weekend, I managed to whip up some cake pops for the Canadian Cancer Society group at the University of Alberta. Since Movember is here to raise prostate cancer awareness, the group held their 'Stache of Treats sale to sell moustache inspired goodies...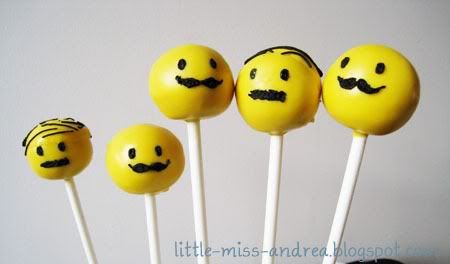 Let's just say I was pretty inspired and had lots of fun making them!
They remind me of a Mariachi band!