Birthday Dress
November 30, 2011
I'm so thankful that the weather has been so nice lately. It's almost December and the temperatures are above zero! This is amazing. But also terrible because global warming is taking its toll..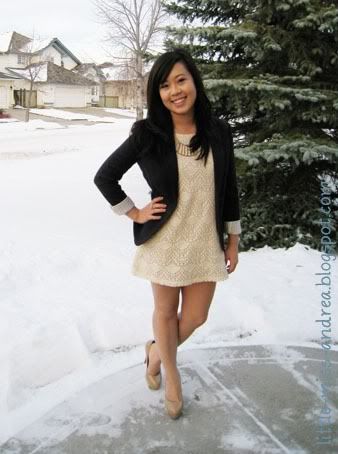 Blazer: Talula | Dress: H&M | Necklace: H&M | Heels: Shoedazzle
I wanted to keep my outfit nice and simple when I went out for dinner. I found this particular dress at H&M in the kids department! Because I have such a small frame, I love finding items that are cute AND fit well. Both H&M and Zara have great designs!