Fall Camo
November 11, 2011
I love wearing my leather boots in the fall and spring. They're a warm alternative to flats, and a stylish option before I have to live in my warm boots all winter long.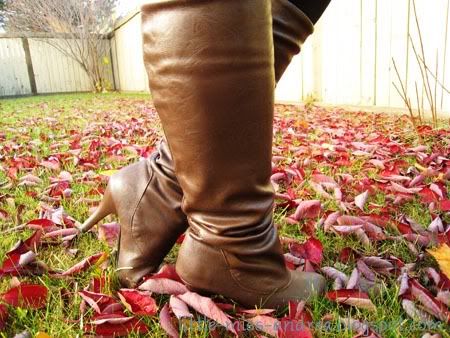 I love this particular shade of brown. It's so versatile and can pair with pretty much any colour since it's a great neutral. It looked so pretty amongst the purple leaves on the ground :)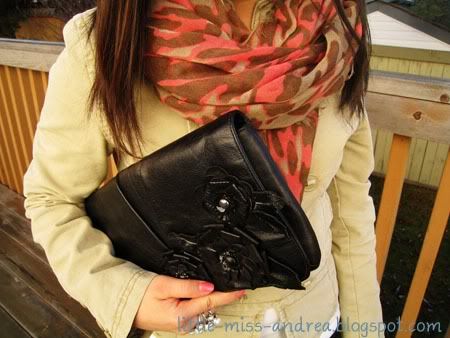 I purchased this particular scarf a couple months back from Zara. It's a really unique scarf, I bought it on a whim cause I loved the brown & purple together. I really didn't pay attention to it, and thought it was leopard print! Then I looked closely and realized it was more of a camouflage print.. tricky. But I love it.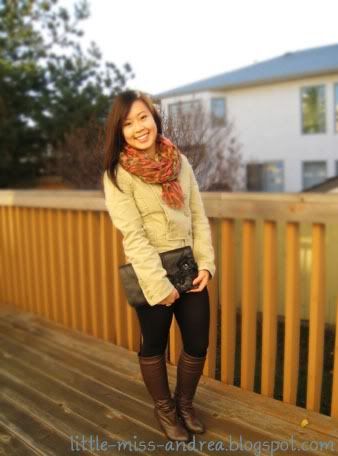 Jacket: Club Monaco | Shorts & Tights: F21 | Boots: Asia | Scarf: Zara | Clutch: Coach
To keep with the army feel of the scarf I paired it with a military style jacket. I love all the buttons! But hate having to button it up & unbutton it to take it off... I'm lazy.
Dedicated to all the veterans that fought for us, and the soldiers that continue to fight for our world & freedom, and to maintain peace throughout the world. Please take the time to remember all their efforts and what they have done for our country.
Happy Remembrance Day.