New Toy
November 05, 2011
Hope everyone is having a great start to the weekend! I for one have three midterms coming up next week, so please go out and have fun for my sake!

I picked up this new piece yesterday from BCBG while walking aimlessly around the mall.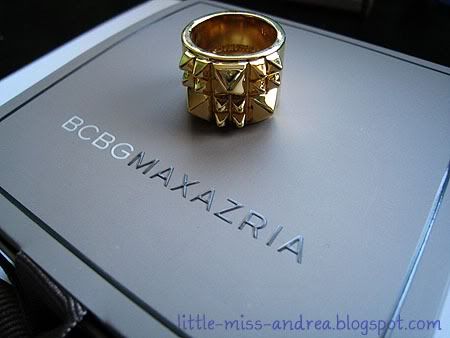 I love that it's simple & edgy. Can't wait to play dress up with it.
ALSO, for anyone looking for statement jewelry, or costume jewelry in general, Forever 21 is having 30% off all their jewelry this weekend. Shop, shop, shop and let me know if you get anything! :)