Meep-Meep-Meep
November 17, 2011
Sorry for the lack of posts lately. This thing called life keeps slapping me in the face with challenges! I wrote my last and final midterm of the semester today. 12 midterms! How crazy is that?

Here is yet another shade from the OPI Muppets collection for Holiday 2011. This one is called Meep-Meep-Meep.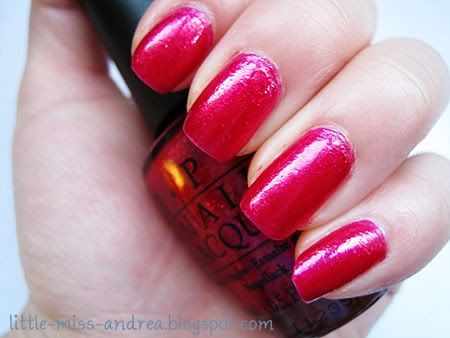 I am in love with this shade! Depending on the lighting, the colour will lean either a true raspberry red, or a pink berry tone. Under incandescent lighting, the colour develops a deep, almost ruby base tone, and under white and fluorescent seeings, you will see the berry.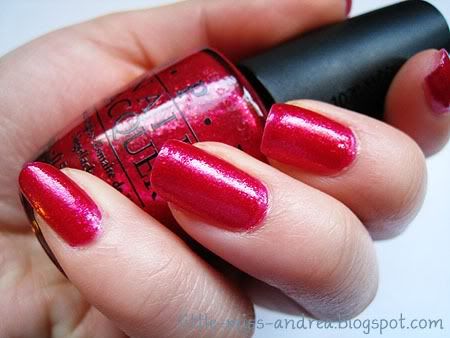 Unfortunately my camera was reluctant to capture the deeper red..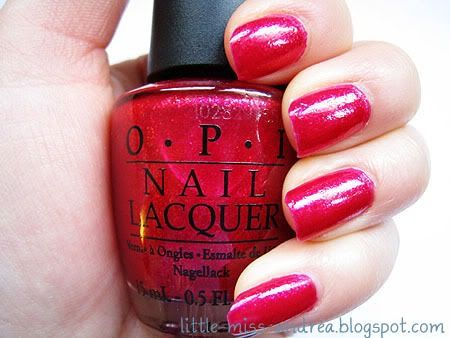 The polish itself is packed with flake glitter particles, giving the polish some depth and dimension, setting it apart from a regular shimmer. I absolutely love flake polishes. Give me one and I will take it!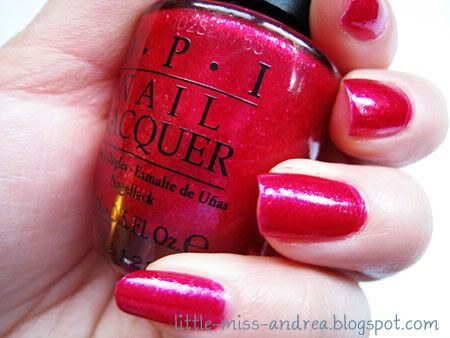 The formula was smooth and very easy to work with. The base is quite pigmented, and the polish itself was opaque in two thin coats. Dare I say you could get away with one thick coat...? After applying the top coat, there is a slight bumpiness, but nothing major that I can deal with. I've been staring at my nails all week long. The polish also has an amazing staying power! I've been wearing it for 5 days as of today, and I have no chips or even signs of wear. Signs of a good polish!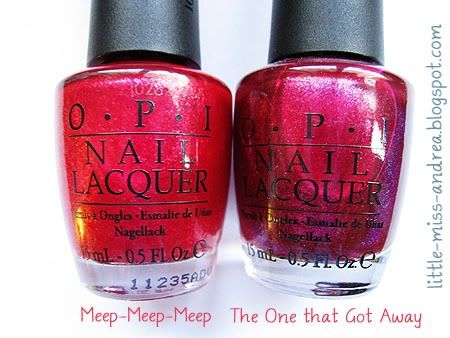 When I first applied it, I was reminded of the shade
The One That Got Away
from the Katy Perry Collection. Pulling it out of my stash, the comparison above shows that TOTGA hass more purple in it, and contains shimmer instead of flakes. I will do an actual swatch comparison by request :)
Edit 12/16/2012: Here is the swatch comparison between Meep-Meep-Meep and The One That Got Away
I am giving away some OPI nail polish in my birthday giveaway. enter now if you haven't already! :)