Froze My Butt Off
November 21, 2011
-30 degrees Celsius outside when this photo was taken. I like to think I live dangerously.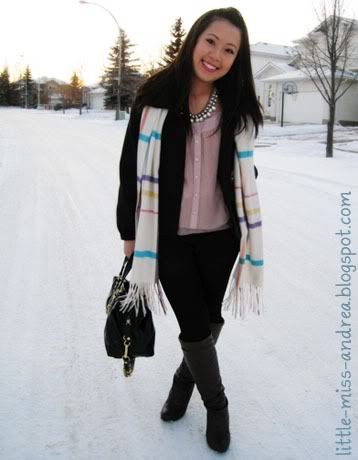 Until I run into the car afterwards, put on my mitts, and blast the heat.

Top: F21 | Jacket: purchased in Hong Kong | Necklace, rings: F21 | Shorts & Tights: F21
Boots: Asia | Bag & Scarf: Coach
Bundle up, kids. Edmonton winter is here to stay.