Black Friday
November 25, 2011
It's days like Black Friday that make me fearful for shoppers out there. After waking up this morning, I was appalled while reading all the crazy stories. Concussions? Fist Fights? Pepper spray?! Is that seriously necessary?

Yes, I understand that the deals are awesome, but is it really necessary to harm other people just so that you can spend money? Yikes. Stay safe out there everyone!

Anyway, something I want to talk about today is the latest brainchild of the Beachmint family which debuted today - Shoemint, headed by Rachel Bilson, her stylist Nicole Chavez, and produced with the help of Steve Madden. This latest online retailer site has some great potential in my eyes.



Rachel Bilson is one of my celebrity style icons. She's got a petite frame, and a great sense of style - she always looks so effortlessly chic! With this new collaboration, she will have input on designing shoes for the site, and the shoes will be backed by the quality and craftmanship you expect from Steve Madden. Each shoe will be priced affordably at $79.98, which is comparable to shoes of similar style and quality for upwards of $150.
But what excited me the most was the fact that it's Rachel Bilson. She has small feet! Her normal shoe size is a 5, so what fits her must also fit my small feet. After browsing the debut collection, which runs from size 5-11, the shoes are all listed to run small, with the suggestion of ordering up one size. Jackpot!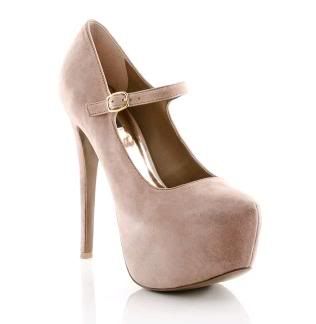 But the shoes I want.. are either unrealistic or sold out! The Edith style is a whopping 6" heel. 6" stiletto heel with a 2" hidden platform to be specific. So my second choice would be the Jolly wedge bootie, which is currently sold out. But I'm thinking this is a good sign.. I'm going to wait for the reviews and opinions of shoes to come out before I make any decisions.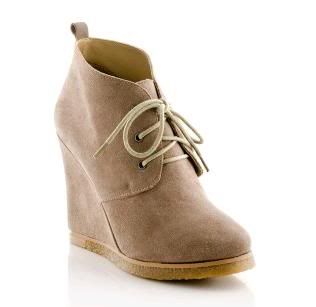 Unfortunately for us Canadians, just like Jewelmint, Stylemint and Beautymint, Shoemint does not currently ship to Canada. I don't expect them to ship out of the US anytime soon, as their sister sites have not taken the initiative to stat shipping to Canada, even after being so successful. Stay hopeful, guys!