Forever 21: Love & Beauty Lashes
November 14, 2011
Anyone ever tried the lashes from Forever 21 before? I stumbled across them two weeks ago when I stopped by to return things.

They were only $1 - there was nothing stopping me from picking them up and reviewing them for you!

After looking online, I found out that there are three styles of eyelashes that they sell for $1 - lengthening, elegant, and rhinestone drama. These three styles are also available in the US for the same price. The ones I picked up were the lengthening pair.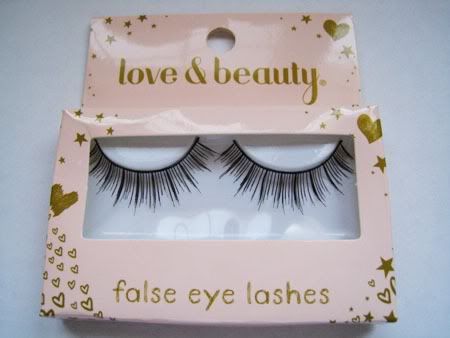 Each package comes with the set of eyelashes, and a little bottle of glue. I didn't personally use the glue myself, but I tried it on my hand and it seems pretty sticky. But for something that involves chemicals that costed only a dollar, I would caution against using the glue.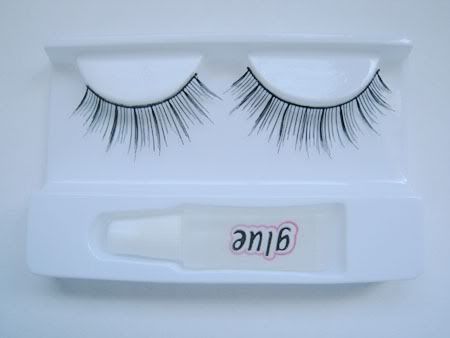 For the lashes on the left, I cut the ends so that the lashes would properly fit my eye. You'll notice that I cut a significant amount off, because they're actually quite long - this is nice because the lashes will accomodate a wide range of eyes :)
The band of the lashes was very soft and flimsy, so you do have to be careful when handling them. Upon removal from the case, they do not maintain their curve - they kind of just flatten out and you have to shape them to your eye. I do tend to like lashes to be a little stiffer than this, just so that you are able to manipulate them, but not have them so flimsy that they can't maintain a basic curved shape. The band was also very sticky to begin with.
Surprisingly enough though, they were very comfortable and wore very well throughout the night. They did not lift and did add a nice length to my stubby little lashes. No irritation whatsoever. The lashes are quite soft and easy to move, making them look more natural (well, as natural as fake lashes can be ;)). For the $1.00 price tag, you really can't complain.