Warm & Fozzie
November 29, 2011
Today I share with you the last of the polishes that I picked up from the OPI Muppets collection.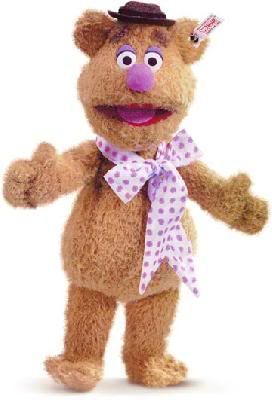 Warm & Fozzie was inspired by Fozzie bear, but I always pictured Fozzie to be more of a mustard shade. Warm & Fozzie by OPI is what I would describe as a bronze.
The polish itself is packed with many different coloured glitter particles, but most notably a bronze-gold duochrome glitter which comprises the overall look. Within the polish I can see some pink, gold, and and what seems to be green glitter particles. It's definitely a very unique polish, and will change shades depending on the angle of light.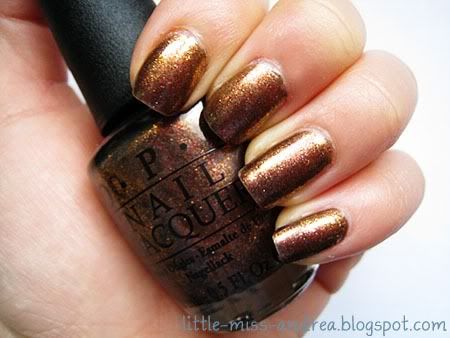 This polish was very smooth, and achieved full opacity in three thin coats. It dries quite smooth and requires only one layer of top coat.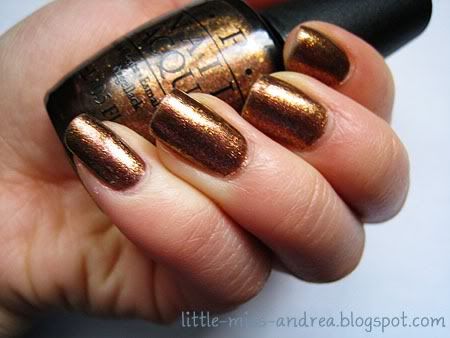 The one thing I didn't like too much about this polish was the removal. It was a pain! I expected it to come off the nail with ease, but I was incorrect. To quickly & efficiently remove the polish, use the glitter foil removal method :)