Sigh of Relief
August 22, 2011
So about a week ago, I got my MCAT score back. Despite being quite sick the day of writing the 5 hour exam, I'm happy to say I scored very well considering the circumstances!

To celebrate, Vince wanted to take me out for dessert - The Melting Pot was my place of choice, but oddly enough, the restaurant was over capacity at 9:00 pm on a Tuesday night...

Tasty Choice - Unit 107, 2920 Calgary Trail Northwest - Edmonton AB

I settled for a drive around the corner to the familiar Tasty Choice to check out their dessert options. Might I say I made a terrible mistake?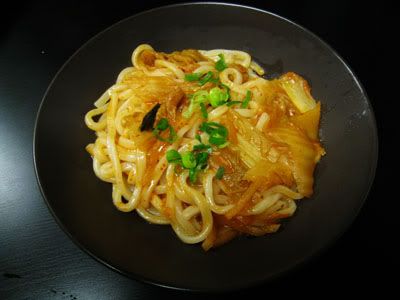 As Vince was hungry (piglet!), I got to choose what he ate because I wanted a little bit of it! The kimchi fried udon sounded yummy, and we thought it would be nice to have something warm as it was a little chilly outside. Let's just say.. stay away from this dish if you can. For $6.99, the dish is really small, and so spicy that you will cry. The actual heat of the dish, in combination with the kimchi is so unbearable! The dish is crazy sour too - I'm pretty sure they add vinegar and fresh chili peppers into the wok when cooking, because it makes everything feel like it is on FIRE. We ended up packing the dish to go, only to cook it again to our liking later on.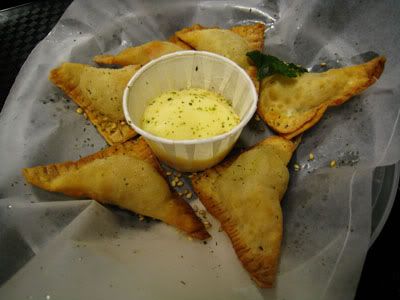 I've heard that the lychee dumplings at Tasty Choice are very popular, and even friends have recommended them to me. I honestly thought the deep fried dumplings would be sweet - I mean, lychee is such a sweet fruit.. am I wrong? Turns out that these dumplings are salty, and filled with shrimp, small lychee fruit pieces, and seasonings. I could not stand these! There was a definite sweetness from the lychee, but the saltiness in combination with it just made me want to gag. Do not like! If you're a fan of sweet & salty, these may be for you.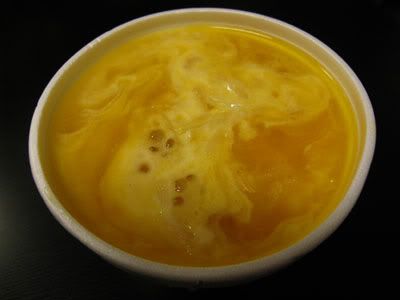 Last but not least, the mango dessert. This being one of my most favourite Chinese desserts, I did not think they could mess this up. Each time I've visited Tasty Choice in the past, they have never had this available because they define it as a seasonal dish. I went ahead and ordered the large, thinking nothing could be wrong.. MISTAKE #3 of the night. The dessert was entirely liquid. Not icy and smooth like it should be, and the chunks of mango in it were relatively soft and over ripe. To the point where they were probably starting to rot.. I'd rather pay more money for a smaller portion at the Dessert House.
This experience makes me never want to come here again. I am dead serious.