OPI Touring America: Hollywood!
August 16, 2011
Next up in the line of OPI's fall collection that I picked up gets its name from none other than the 'Entertainment Capital of the World'...


This shade is called 'My Address is Hollywood', and like its sister shade,'I Eat Mainely Lobster', it looks like a creme when applied, but in the sun it is packed full of microshimmer.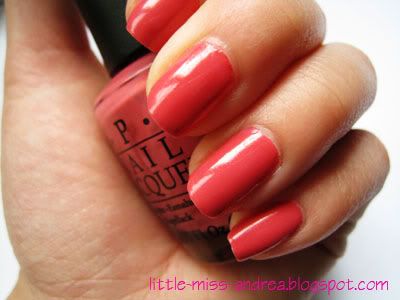 I would describe it as a dusty rose-pink colour, packed with vibrant pink shimmer. There is definitely a hint of coral in its base, and will be a great colour for Autumn. Love it!